PAINT TECHNIQUES FOR THE DECORATIVE PAINTER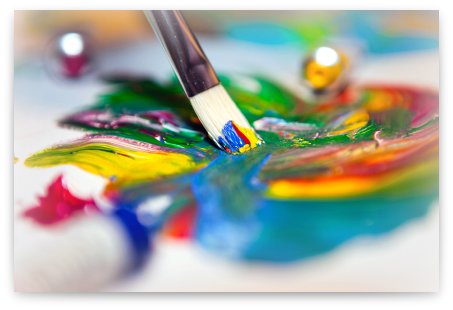 Learning a variety of paint techniques can transform any plain surface into something quite exciting. You can explore everything from painting acrylics onto a canvas to decorating birdhouses!
Are you looking for more from your decorative painting experience?  Some of the techniques will include how to paint landscapes, how to paint eyes and faces and even how to paint abstract! By trying different painting techniques a whole new creative world opens up to you.
Want to learn color washing? It's all right here. You say you want to improve your strokework, floats and liner work. Wish you could do great lettering? We know you do!
There are so many things to try and ways of doing a technique in different ways. You may also need help with choosing paint colors. And of course if you ever want to know something very specific you can always drop us a line right here! We're even going to be offering some free painting lessons and online painting classes too... from crafty projects to more sophisticated works.
Many of our visitors have asked how to paint trees. In response I have published this detailed step-by-step tutorial.

Learning these techniques can be easy or they can also be very challenging. But like all skills, the more you try different things and keep practicing, the better you get.
And don't be shy about trying something that's never been done before. Who knows, maybe you'll invent something really, really great!!
The best thing to do when you learn something new is to just not worry about making mistakes. Don't give up if you don't get it right away. Be open to having fun with the process. 
PREPARING PAINT CONSISTENCY
(not too thick, not too thin, just right!)
BLACKBOARD PAINT STEP-BY-STEP PROJECT
IMAGINARY CREATURES (FUN DRAWING EXERCISE)

PAINTING A BASKET WEAVE PATTERN

STEP-BY-STEP "MAIL ART" TUTORIAL

HOW TO PAINT GLAZED CERAMIC TILE
HOW TO CREATE TORN PAPER BACKGROUND
HOW TO PAINT WITH A FILBERT BRUSH (VIDEO)
TUTORIAL FOR USING DECOART MEDIA ® MISTERS
HOW TO DO AN INKJET IMAGE TRANSFER

Presently we're working on bringing you the following paint techniques.  Stay tuned!

HOW TO PAINT ABSTRACT
HOW TO PAINT FLAMES
TROMPE L'OEIL (also sometimes misspelled as TROMPLOY)
COLOR WASHING
HOW TO PAINT BIRDHOUSES
CHOOSING PAINT COLOR
AND MUCH MORE!


---
If you have any questions, you can contact me here.
Want to keep up to date on what's happening in the studio?  Subscribe to The Creative Chronicles today!
And here's how to get back to the HOME page.
---
---
---
You Can Paint These Trees and More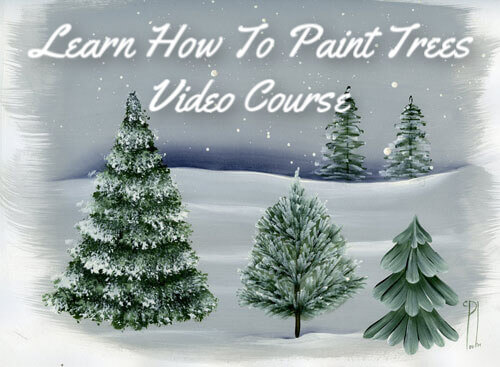 Click to Learn More
---
Introductory Price
Save 55%  plus
a Money Back Guarantee
---
---