In the Studio
with Cheryl Poulin

Hi, I'm so happy to have you in the studio.  This is my playground where I create and where I teach my wonderful students. I am so fortunate to have this space as it has provided many happy hours of creation for me, my guest teachers and my students. 
In my studio, I also facilitate mixed media intuitive painting workshops which are completely unstructured.  It's all about painting from the heart and playing full on!  Woot!  Woot!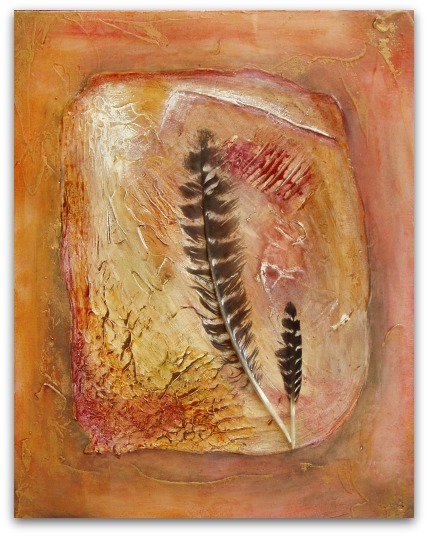 On the left is a mixed media intuitive painting which I created a few years back which is aptly titled "Creative Spirit" as it captures my essence perfectly. 
As you can probably see, there's a whole lot of texture on the canvas. 
I love texture and I love to work in many layers.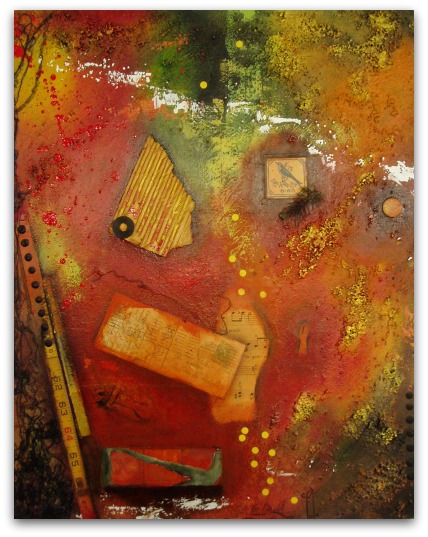 And here on the right is "A Penny for Your Thoughts" (SOLD), a perfect example of art making for the sake of playing and exploring.  
Perhaps like me, you love to watch artists at work.  It's fun to find out how creative people think and what motivates them to do what they do. 
So I got to thinking that maybe you'd like to see some of my work as I create it.
You'll be privy to pretty much all of my work in progress and watch the development of many projects.  Hopefully this will inspire and motivate you to paint more and to live a more artful life, if that's what you want to do.
You'll see that I do tole and decorative painting in many styles and on various subjects.  You'll see high realism as well non-representational works as well as abstract art.   I love whimsical designs and folk art too. My preferred medium is acrylics.  And it's always fun to mix things up!
I hope you'll learn much by reading my posts and looking at the images.  And of course you can always ask me any questions that come to mind.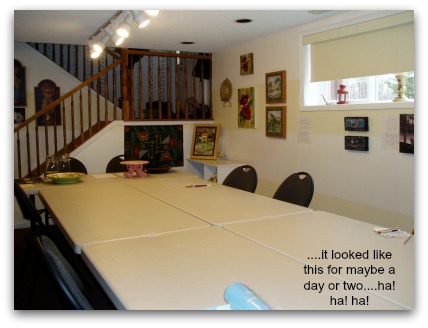 Although I start out with a nice tidy studio, it isn't long before I'm knee deep in a big, happy mess.  I do love my messes...I'm 52 years old and still can't resist splashing in a puddle after a rain storm!
Right now I'm working on a commissioned project for a client.  I'm transforming two antique milk cans from dull to WOW!  Theme: Sunflowers.  Let's see what I come up with...
Return HOME from In The Studio.

---
---
You Can Paint These Trees and More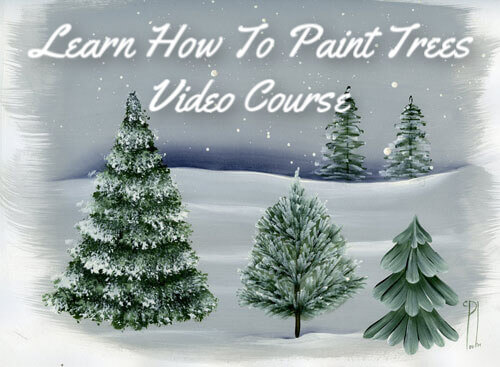 Click to Learn More
---
Introductory Price
Save 55%  plus
a Money Back Guarantee
---
---