The Paint Blog!...
Be the first to know when we make changes and add more great information to our website!
This blog provides you with the latest information and news about tole and decorative painting. We'll keep you updated on additions to the website and also let you know about interesting decorative painting trends and tips that you, the decorative painter, will find interesting.
We'll deliver it all directly to you. Just click on the orange RSS button underneath the navigation bar to your left and paste the URL into your RSS reader. (If you don't know what RSS is, no problem. Just click on "What's an RSS feed?" underneath the orange button and it will explain it all to you.) Or, if you prefer, you can pick up the news through your personal page at Google, Yahoo! or MSN by clicking on the relevant button underneath the RSS button.
Have a peek below to see what's been happening lately...
May 15, 2022
Glass Paint Temperature Considerations?
I'm wondering how durable glass paint/faux leading is giving shifting temperatures? Or, if some glass paint brands are better for this than others? For
---
You Can Paint These Trees and More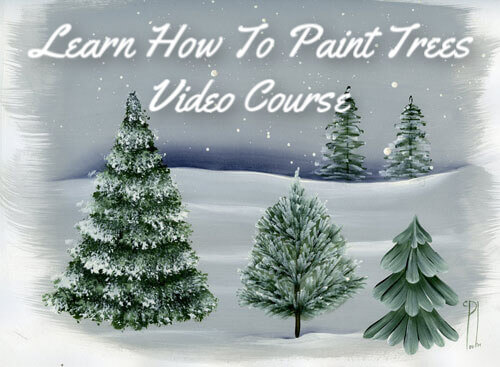 Click to Learn More
---
Introductory Price
Save 55%  plus
a Money Back Guarantee
---
---