Online Art Galleries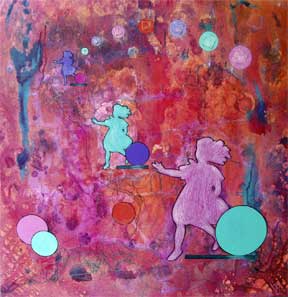 Chasing Her Dreams - Original Mixed Media by Cheryl Poulin
I love visiting online art galleries.  It's so convenient and so much fun!  Looking at a variety of art is interesting and mind-expanding.  Everything is so stimulating. 
I'm attracted to everything from photographs, tole painting, decorative painting, rough sketches, exquisite oil paintings, abstracts, sculptures, watercolors, doodles, fibre art, children's art...oh my!!!!
Viewing every form of art gets the creative juices flowing.  Don't you think there's something very inspirational about looking at other people's artwork?  I get all wound up and want to rush into my studio and start something...anything!!!!
Some art makes you REALLY wonder what the heck the artist was thinking and that's neither good nor bad.  It just is.  But the fact that it provokes a response is what's important.  You gotta love that!
Anyway, all this preamble because I thought it would be a really good idea to create one of these online art galleries so that my creative visitors could post their artwork to share with other visitors from all around the world. 
As I write, there were nearly half a million unique visitors to this website in 2014 and that's still growing.  What a great opportunity for you to display your work.  Sort of like "Show and Tell" on steroids!!!!

Be sure to read the Submissions Guidelines before sending your photos.  The images must be original works.  Copying characters from Disney or Warner Brothers, for example, is not permissible.  They, and rightly so, are very protective of their copyright.  So if you send me anything like that, I will not be able to post it to the gallery.

If you've painted something from instructions, then simply give credit to the original designer. 
If you're painting from a photo make sure it's your own or ask permission from the photographer and give him or her credit.

Although I'm not personally offended by nudity, this website cannot feature works depicting nudes. Nor will I post graphic or violent images.

OK, time for you to post your photo(s).  It's really simple.  Fill in the title of your painted project below, then give a description.  A little further down there's a "browse" button which will allow you to select the image(s) you want to display.  It's that easy!!
Want to add your pictures to the Visitor Gallery?
It's so exciting to see artwork from every corner of the planet. I do hope you'll share your creative projects here. It's so much fun and is easy to do. So what's holding you back?
Artwork Other Visitors Have Contributed To Our Gallery
Click below to see contributions and comments from other visitors to our gallery...

---
---
You Can Paint These Trees and More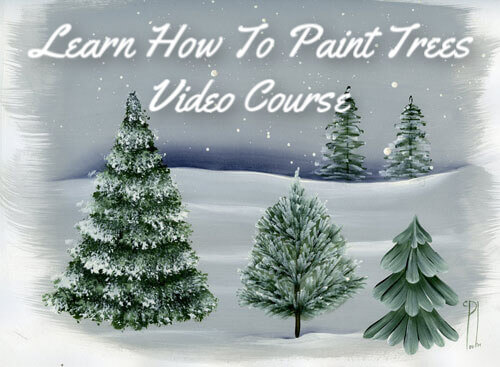 Click to Learn More
---
Introductory Price
Save 55%  plus
a Money Back Guarantee
---
---