METALWARE & TOLE PAINTING
Let's get started!
The first step to decorative painting on metalware begins with the proper preparation of the surface. It doesn't matter if it's an old or new item ...tinware, aluminum or silver plate… painting on these surfaces is just a whole lot of fun!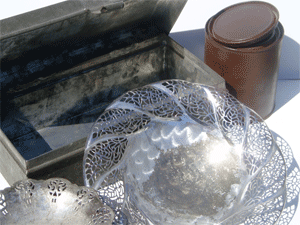 There are two main reasons why metal must be treated differently than a surface like wood. First of all, it's non-porous. That means the surface is going to be way too slick to paint on. Secondly, there's that nasty "rust beast" to deal with, which means extra precautions need to be taken.

Do you find the whole idea a bit intimidating and avoid it altogether? Maybe that's because it's never been explained in detail before. The amount of work really depends on the pieces that you choose. And we've included instructions for both cleaning metal and painting on metal to help you through it.
---
---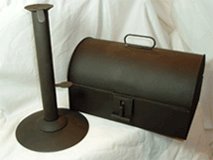 The easiest metal surface to paint on is pre-primed tinware, available on-line or at your local craft or decorative painting studio. All of the prep work has been done, so you can get down to painting right away! Let's get this show on the road!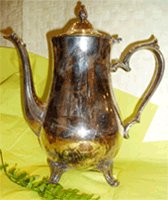 And of course, if you're like us you've already checked out the local thrift stores or garage sales and you've likely found some very interesting pieces at great, low prices. Many of these items, such as silver teapots and aluminum trays, come in interesting shapes with intricate details that you don't get with other surfaces.
That's why it's so exciting to paint on metal.


So now, if you have any questions, tips or ideas you'd like to share with us, we'd love to hear from you! You may contact me here at any time.
Interested in seeing what else is on this site?
Return from Metalware to our Decorative Painting Home Page.
---
---
You Can Paint These Trees and More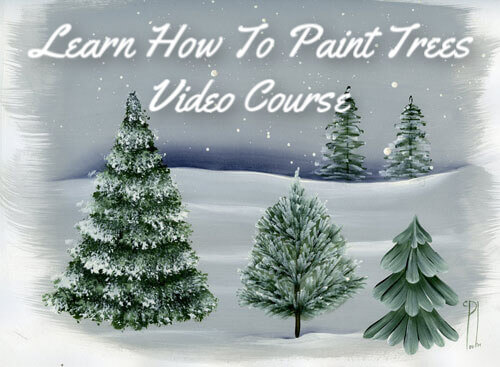 Click to Learn More
---
Introductory Price
Save 55%  plus
a Money Back Guarantee
---
---