About Cheryl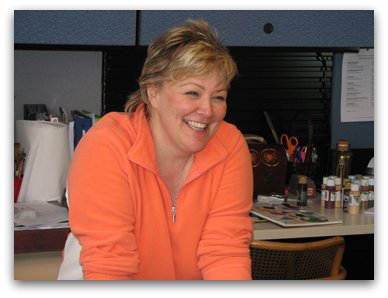 Chéryl Poulin
Hello, I'm Chéryl Poulin, thanks for dropping by. I own and maintain Your Decorative Painting Resource.com as a means of sharing my love of decorative painting with you.
I love all forms of creativity including tole and decorative painting and a day hardly passes without me holding a brush in my hand. As you can imagine, when you paint almost every day you are constantly growing and discovering or inventing new things. That is certainly the case with me and I share the best of those discoveries and my experience with you on this site.
I have been a decorative painter since 1991. During that time I have explored, learned and grown. I have taught decorative painting since the very early 1990's and continue to teach today from my home-based studio. Hundreds, if not thousands, of students have been in my classroom.
I have designed patterns and published them as packets as well as in national and international decorative painting magazines. Some say my painting style reflects my playfulness and love of nature. I say that mastering decorative painting techniques has provided me the foundation to develop new and broader artistic expression and I owe decorative painting a great debt.
I love to paint and to help people grow artistically. I am thrilled to provide this website to help you realize your artistic goals. Like me, this site is forever changing and growing. As I develop, so does the site and it is all here for you to enjoy and learn.
Of course, I have made it very easy for you to stay in touch. Before you leave, sign up for our newsletter where I tell you about what's new and exciting. You can also subscribe to our RSS feed for notifications whenever changes are made to my site. And of course, you can bookmark the site so you will always remember how to find me.

By the way, I use a service named Solo Build It (SBI) to build my site and my online business.  It is simply amazing.  If you have ever wondered how to build a business online, you can learn more here in my review of SBI. 

Thanks again for dropping by. I hope this is the beginning of a beautiful relationship.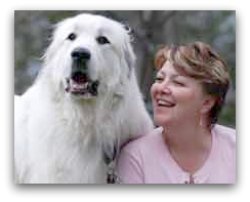 Chéryl and her Great Pyrenees, Gus
---

Enough about me... let's return to our Decorative Painting Home Page..
---
---
You Can Paint These Trees and More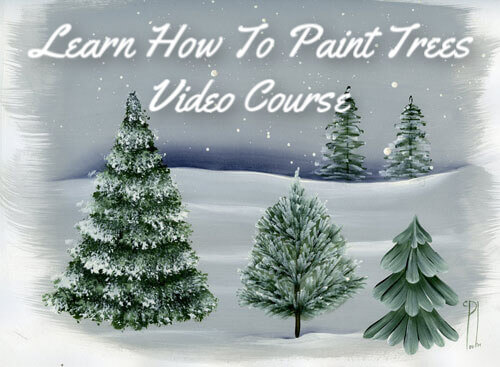 Click to Learn More
---
Introductory Price
Save 55%  plus
a Money Back Guarantee
---
---