Earmark Studio Testimonials 
Here are some of the Earmark Studio testimonials I've received from my students and participants of various workshops.
---
Hi Cheryl, thank you for a fantastic day. I was so inspired by your demonstrations and your artwork. My husband was awed by the artwork I brought home. I would love to take more classes with you. The atmosphere you created in your home and studio were relaxing and ideal for being creative. The lunch was delicious. It was a perfect day. Thanks again.- E.B., Hopetown, ON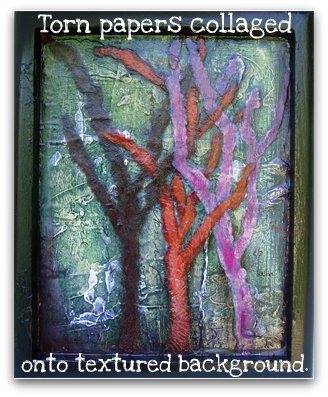 Cheryl, thank you so much for the wonderful day. It was great fun and a real escape from regular routine. The art projects were really fun and "outside the box" which was relaxing and challenging at the same time. I will definitely be back for more lessons. It was a nice way to spend the day with my girls. - L., Stittsville, ON

I arrived for this workshop extremely hesitant and anxious, as I have never felt confident about my own artistic abilities. However, I was blown away by how quickly those doubts were replaced with genuine self-confidence and comfort-ability. I surprised myself with how much I enjoyed the entire experience and I sincerely thank Cheryl for being such a wonderful mentor and teacher throughout. Thank you, Cheryl! - A., Stittsville, ON

The studio was really comfy and great lighting too! The circular drive made parking really easy. And do you always make things like Chicken Cacciatore for lunch?! That was delicious! Cheryl, you're a great instructor and your passion really shines through! The day was everything and more than I had expected! I'll be recommending this to all my friends and co-workers! - D.L., Ottawa, ON

I felt great in the studio as I did not have to worry about being 'neat'. Lots of great info that will help me along in the future. I decided the next day that I liked the first thing that we did with the paint the best!! I cut many of the pages up and sent out Easter cards. - N.D., Ottawa, ON
---
Here's how to get back to Earmark Decorative Painting Studio.
---
---
---
You Can Paint These Trees and More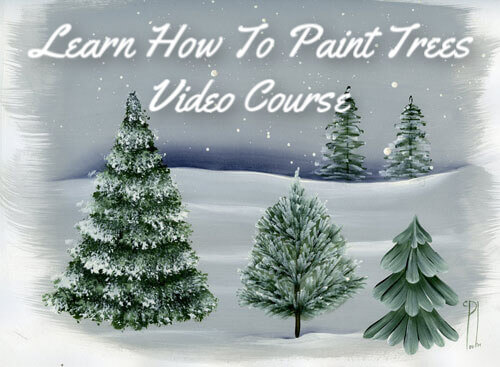 Click to Learn More
---
Introductory Price
Save 55%  plus
a Money Back Guarantee
---
---