Studio Pets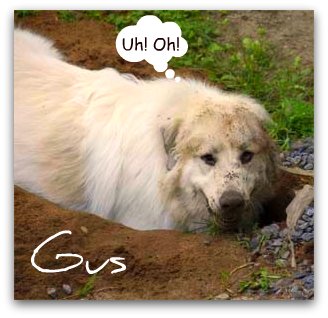 Studio pets are so much fun.  My cats follow me into the studio and will watch me for hours.  Their company is so comforting.  That is until they decide to "help".  Often times knocking things over, running off with a wet paint brush, drinking from the dirty water basin, walking through wet paint... you get the idea.
And then there's the dog that you let out for a minute only to find yourself getting into your painting for over an hour completely forgetting about the dog!  Then you dash out to get your dog who has by now, nearly dug his way to the center of the earth!

I've created this space on the website so that you can share photos and stories about your pets.  People love looking at pictures of dogs and cats and other animals.  Creative people all seem to be such animal lovers. 
So have fun with this and show off your beloved companion!

---
Annabelle; Chihuahua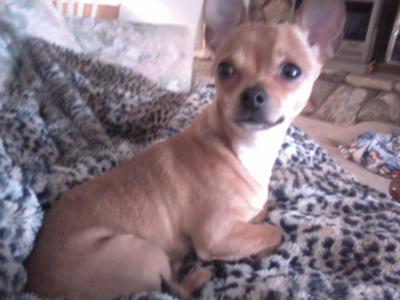 by Katheryn Robinson (Texarkana, Texas, USA.)
Annabelle the nosy princess.
Annabelle is a spoiled rotten princess, or so she likes to think. Often times while I'm painting or otherwise, in the dining room, (it has a huge window to view the street and trees and houses), she gets jealous that I'm not loving her and will scratch at my leg until I pick her up.
As soon as I pick her up, she thinks it is her duty to investigate what I've been doing. She hops on the table and stiffs around. A few times she has gotten paint on her nose, or decided to grab a pencil and run off with it. Nonetheless, she's a huge inspiration for me, and my baby.

---
Bunny Rabbit Named Teenie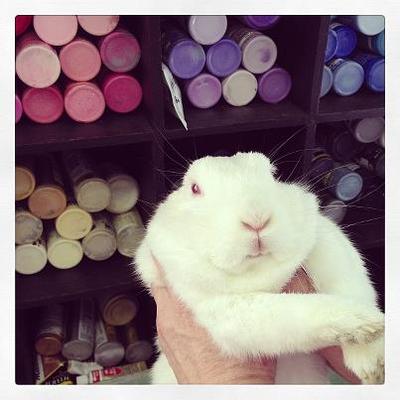 by Libby (Wishflower Studio, Mamaroneck, NY)
This little bun was let loose in the street and was found by a friend who brought him to my house.  I had 3 other bunnies, but she knew I'd have room for one more!
He comes to my studio every day and is a constant source of sweetness and fun.
Brown Tabby - Tattoo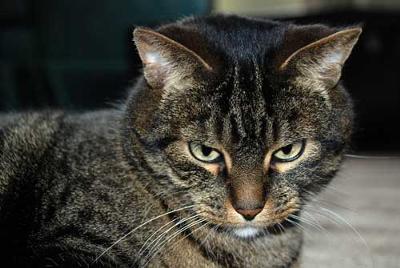 by Cheryl Poulin (Ottawa, ON, Canada)
Tattoo is my wonderful, zany studio cat.  He loves to hang out with me and mess with all my stuff while I'm painting.  But eventually he settles down and snoozes the day away.  He's wonderful to have around and he's a constant source of entertainment for me.
---
Have A Great Photo and Story About Your Pet?
Do you have a great story about your pet? Share it here and add a photo!
What Other Visitors Have Said
Click below to see contributions from other visitors to this page...

---
You Can Paint These Trees and More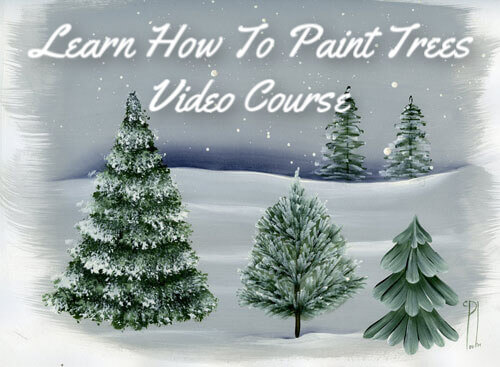 Click to Learn More
---
Introductory Price
Save 55%  plus
a Money Back Guarantee
---
---