Heaven Sent
by James R.
(Springdale, AR, USA)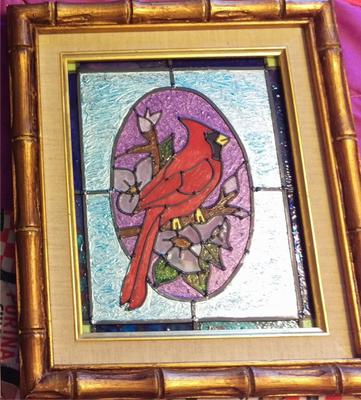 First one
Many believe that when a Cardinal visits you, it is actually a lost loved one reaching out to you from Heaven.

When my brother-in-law passed away of cancer in 2012 (Age 41) the Cardinal became our families icon.

I made my first one for my mother-in-law for Christmas one year and it has become my most popular item yet. I have reproduced this one several times over and love seeing each one take on one of a kind form and bless others' households with the gift of their loved ones always being near.

The pictures I have displayed show the very first I made for my mother-in-law and 3 variations since.