A little mendi inspired design
by Ashley "shesboho"
(Arkansas)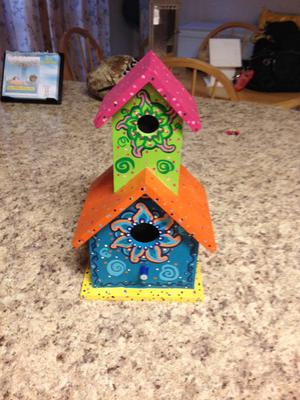 I've always had an affinity for mendi designs, henna tattoos, and general other parts of the world-ly-ness.

This one just kind of organically created itself.

I was working on some henna tat designs and this, as well as the colors, just came to me. I free hand everything and use acrylic paint exclusively.

I buy my birdhouses at Hobby Lobby, Michaels, or WalMart :) I hope my art brings you joy. It certainly brings me happiness.