Hand Paintted Candle Holder Set
by Bernadette McIntyre
(Cape Breton,Nova Scotia)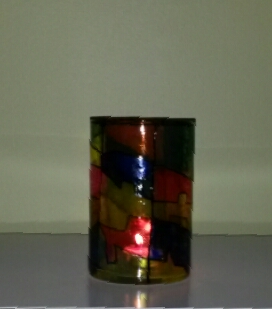 I made lines from top to bottom then went around making all different shapes making sure the line connected to where I began.

Made the black line to give a finished look at the top. My sister was my motivation she loves burning

candles daily and I thought they would make a nice birthday gift.

The second picture is the same with different colors and can be used for other things, flowers are nice.