Torn Paper Background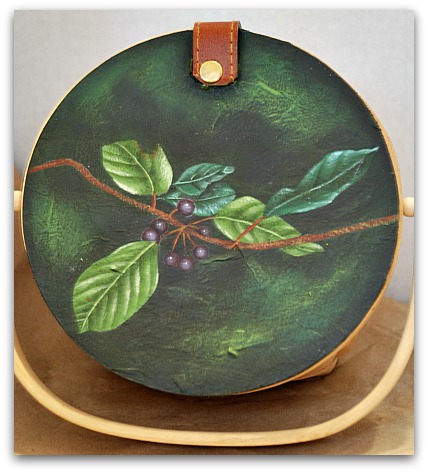 Torn paper backgrounds light me up!  I just love what I can do with bits of paper.  Any kind of paper will do.
In this short tutorial I used lightweight packing paper.  It's the kind that comes in the boxes containing all the art supplies I've been buying online these days.  Don't you  just love a box of new goodies?
You could use torn up lunch bags, newspaper, or good quality tissue paper.
OK, so let's get started.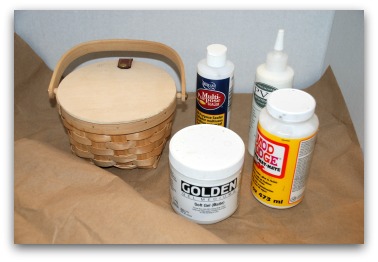 First, all acrylic mediums make fine adhesives for paper.  I've used Plaid Mod Podge ®,  Americana Multi-Purpose Sealer, Golden Soft Gel (matte) as well as PVA glue.  You can even use plain ol' white glue.
For this project I've chosen to use Americana Multi-Purpose Sealer.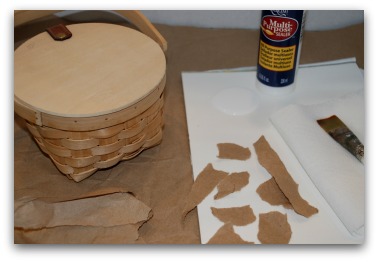 Start by tearing various size pieces of paper.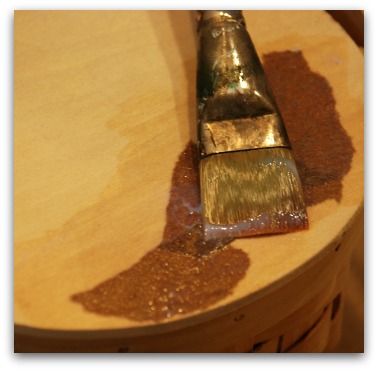 Apply a slick layer of sealer to a small section of the surface slightly bigger than the piece of paper.  Now apply the sealer on top of the paper. Add more sealer and continue adding bits of paper, overlapping as you go.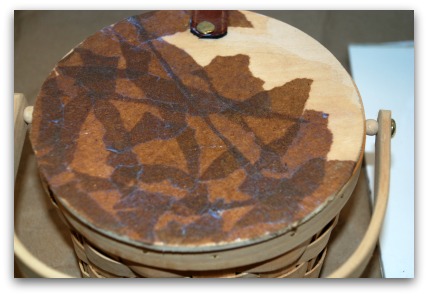 You want to cover the whole surface.  You will likely find yourself drifting off in a meditative trance.  This is very relaxing.  I love playing with torn paper!!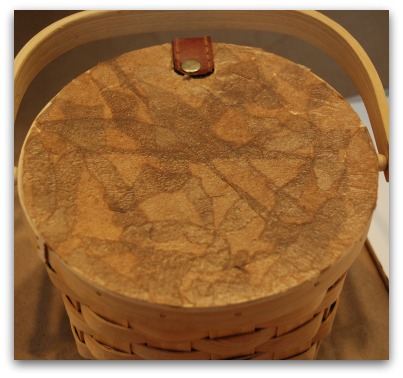 Once you've covered the surface you may find there are bits of paper sticking out the sides.  Don't worry about that.  Once the surface is dry, use sand paper to smooth out any rough edges.
In the finished painting at the top of this page, you can see where I've used the texture to my advantage.  I was able to simply dry-brush the background to create some interest.  The painting would be kind of boring if  all I did was paint the leaves and berries on a Midnight Green background. 
And I really didn't want to paint the entire forest.  So I settled for a simple twig and let the texture of the torn paper background do most of the work for me.
I hope you enjoyed this short demo and that you'll give it a try.  If you choose magazine pages for your project, the paper will tend to bubble up.  You'll need to work the bubbles out as you go using your fingers.  If you choose tissue paper, buy it from an art supplies store rather than discount stores.  Tissue paper can be delicate once moistened so you'll need to be gentle.

Well... what do you think?  Pretty cool, huh?

---
Listed below are some of the products I like to use.  They are links to Amazon.com.  And yes, if you purchase products using these links I get a few pennies. You are never obligated to buy anything at all.  This is just for your convenience.

---
Let's go from the torn paper background page back to the HOME page!

---
You Can Paint These Trees and More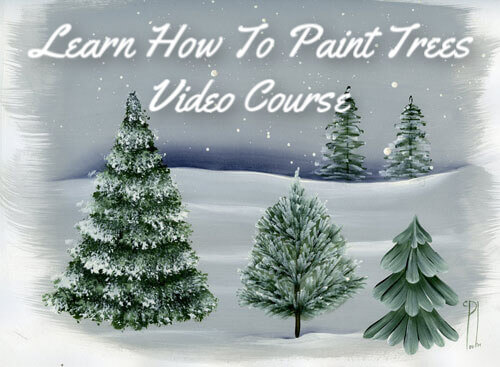 Click to Learn More
---
Introductory Price
Save 55%  plus
a Money Back Guarantee
---
---