Painted Shoes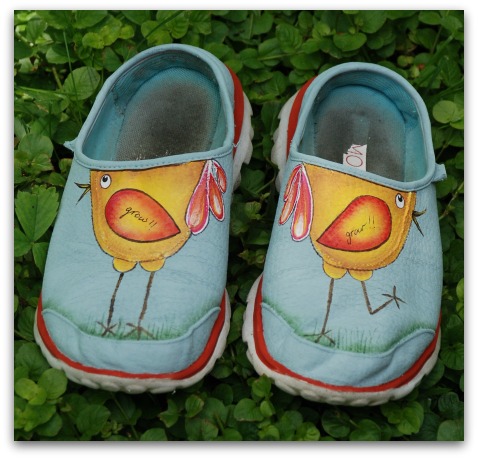 Hand painted shoes are so much fun to do.  As some of you know, I have recently become addicted to gardening.  I love digging in the dirt and planting and weeding and everything else.
I didn't realize that I had made such a mess of my favorite slip-ons!  These Sketchers have "memory foam insoles" and they are so comfy.  I tried cleaning them but as you can see from the image below, my efforts were useless.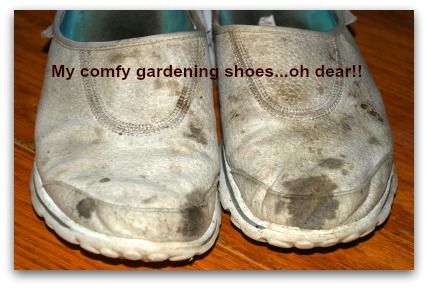 I was pretty sure I'd be throwing them out.  But then I got to thinking about the great properties of Americana® DECOR™ Chalky Finish paint.  Would they work on my Sketchers?
So I trotted off to the studio to see what would happen if I painted them.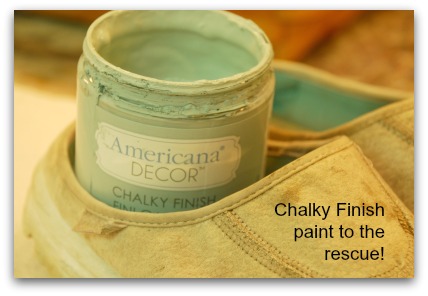 Here's what just one coat of the color "Vintage" did.  You have to really push the paint in.  My shoes are a sort of faux leather / suede.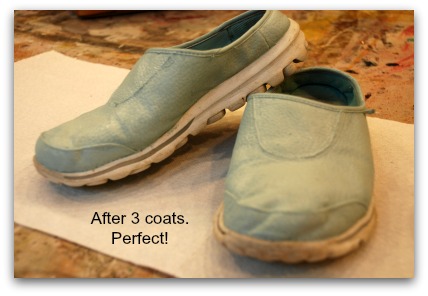 I did 3 coats letting each layer dry completely.  Now, I could have stopped here and just sprayed them with ScotchGuard™ Fabric Protector and I'd have new looking shoes.  BUT, see that stitched upper part of the shoes... the sort of half circle?  I think it's called a "vamp" in shoe lingo.
Anyway, I thought it looked like a funky bird.  So that's what happened.  That's how I ended up painting silly birds on my shoes!
Just in case you're a little crazy like me, here's what I did, using DecoArt acrylics.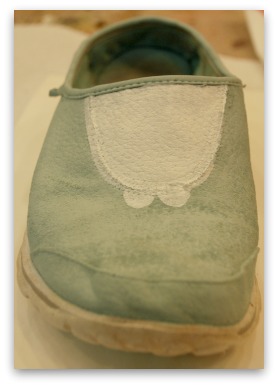 I sketched out a quick design of a bird.  You can download the line drawing here.
I transferred the bird body shape and top of legs over the vamp and undercoated it with Warm White.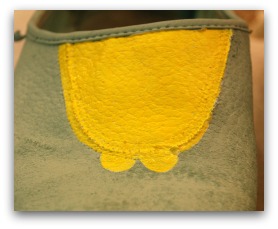 When it was dry, I basecoated it with Cadmium Yellow.  Allowed that to dry.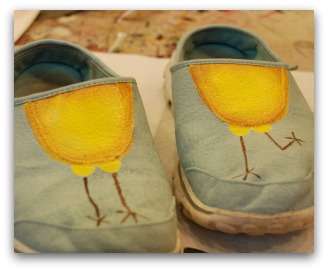 I used a #16 flat shader to float a shadow around the inside of the body with Honey Brown.  
I added the legs using a #1 liner with Burnt Umber.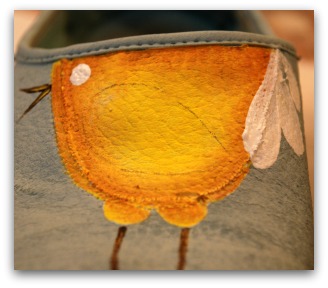 I also shaded the tops of the legs where they meet the body using Honey Brown. 
I used the liner to add the beak with Burnt Umber and added a small line of Honey Brown to suggest a highlight.
The wing was traced on.
With Warm White, I used a #5 round brush to create the 3 comma strokes making up the tail.  I used the handle of the brush to dot a Warm White eye.  Let everything dry.  Tee hee!!  Painted shoes!  Who would have thought?!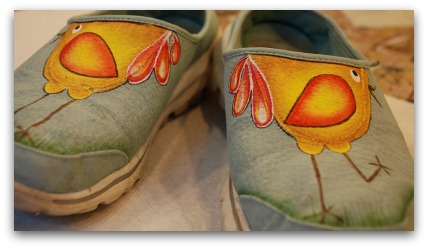 With Cinnamon Drop, I floated all the way around the inside of the wing.
I also floated a bit of Evergreen above the stitch line to suggest a bit of grass and I added a few wispy blades of grass using the liner.

The tail feathers are then overstroked first with Cinnamon Drop, then Cadmium Orange, followed by Cadmium Yellow and then White.  You want to allow each previous color to show through so the strokes need to be smaller and smaller as shown in the detail below.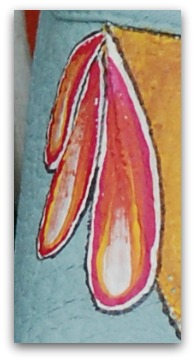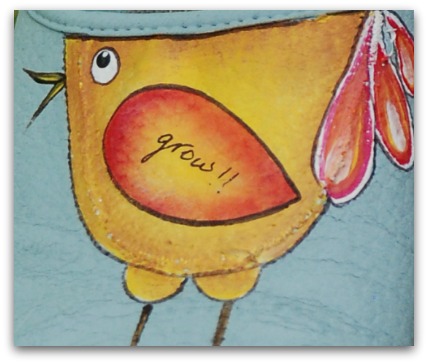 Finish by outlining everything in Black using the liner.  Add a pupil with a small dot of Black then when dry a tiny Warm White dot for the shine in the eye.
Use a permanent fine tipped marker, like a Sharpie, to write the word "grow!!" on the wing.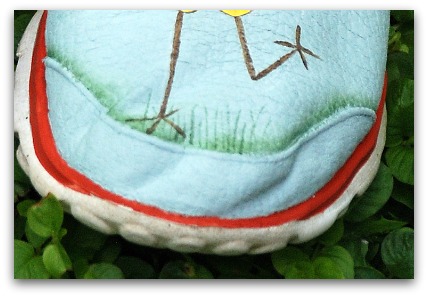 I used "Cameo" Americana® DECOR™ Chalky Finish paint to trim the edge of my shoes.
So that's how I spent a part of my day!  It really is fun to do hand painted shoes.

Now it's time to protect all this work with the ScotchGuard™ Fabric Protector.
For your shopping convenience I've provided links to some of the supplies I used for this project.  Of course there's no obligations to buy anything.  If you do, I will earn a tiny commission that will allow me to continue with my gardening addiction!  :o)

I hope you enjoyed this impromptu little project and that it made you smile.

OK... now let's go from the painted shoes page back to the HOME page.

---
You Can Paint These Trees and More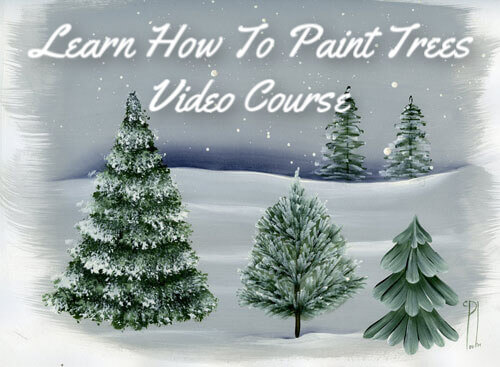 Click to Learn More
---
Introductory Price
Save 55%  plus
a Money Back Guarantee
---
---