HUMUMENT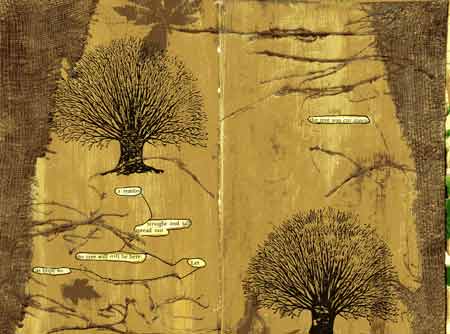 A humument, in my own description, is an elegantly altered book.
In the 1960's, British artist Tom Phillips, began to transform the 1892 Victorian novel A Human Document by W.H. Mallock, into a work of art.
The word HUMUMENT is a short version of HUMan docUMENT. So it was in a similar vein that most of the original words and phrases on the pages from that book were truncated. The pages were richly arted over using drawings, painting, collage…you name it. All the while leaving a few of the original words intact, creating really cool "found poetry" and completely new meaning.
Of course, having seen his work I was completely inspired to try my hand at it. It is a most addictive process.
Featured above is my own version from a book titled Mostly in Clover by Harry J. Boyle. I used gesso to block out the words I didn't want to keep and then I painted the background. I used a tree rubber stamp and some tinted cheese cloth for my creation.
Below is a detailed view. It says, "A symbol, straight and tall, spread out...the tree will still be here. Let us hope so. The tree was cut down."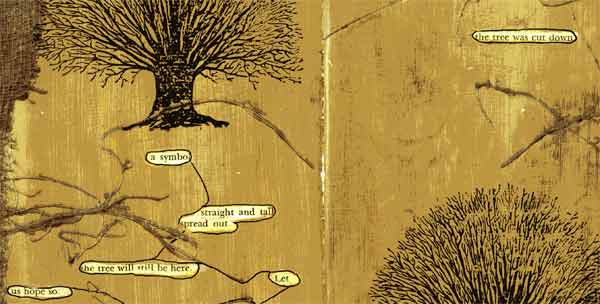 ---
Try a HUMUMENT Yourself!
---
I hope you'll try it for yourself. Just find an old book...any topic will do. Then visually scan the pages and look for words you can link together to form a whole new story or a clever poem.
You can tear the pages out and preserve them individually.  Or you can keep them in the book as part of some other altered book techniques.
I can spend hours doing this and it's so relaxing, for the most part.  Way more fun than assembling a puzzle!
Sometimes it's simple and sometimes it's more challenging. Sometimes the poetry is very naughty and suggestive. Sometimes it's just silly! Whatever happens, it sure is a great new way to play with art.
I have used the following mediums and have had fabulous success:  acrylic paint, gesso, gel medium, coloured pencils, pen and ink, crayons, permanent markers, watercolours, collage, embossing powders, rubber stamps, image transfers.... the sky's the limit!!!

I came across this great article about Tom Phillips' work that I think you will enjoy.
While you're here would be a perfect time to subscribe to my free newsletter.  The Creative Chronicles is always filled with artsy stuff, new ideas and techniques and much more.  Sign up today!
If you need to contact me, here's where you can do that.
Here's how to get back to the HOME page.
---
You Can Paint These Trees and More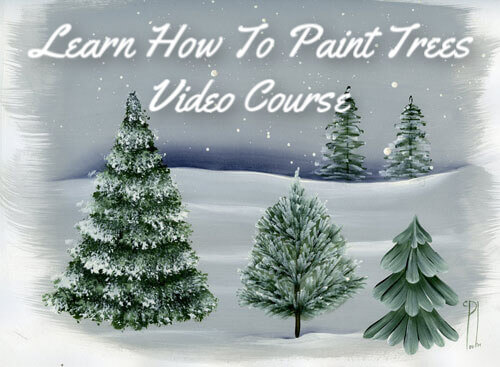 Click to Learn More
---
Introductory Price
Save 55%  plus
a Money Back Guarantee
---
---