My favourite glass paints are Marabu and Viva Decor
by Elena Misnik-Latushko
(Belarus, Slutsk)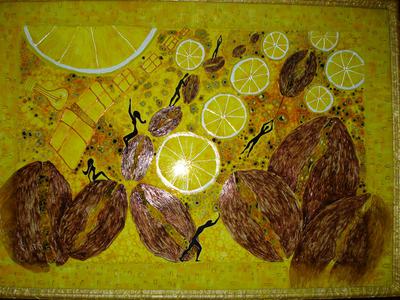 My name's Elena,I'm Belarusian. I'm not a professional artist, but I've always liked fine arts. Bright colours seemed especially attractive to me.
Little pieces of glass, marbles and window glass of various colours have caught my eye since my childhood...
First I enjoyed looking at somebody else's works on the Internet - there are lots of works by professionals there.
Оne day I just bought a set of glass paints and tried to create something by myself.