New
CBP0027 Poinsettia
and Berries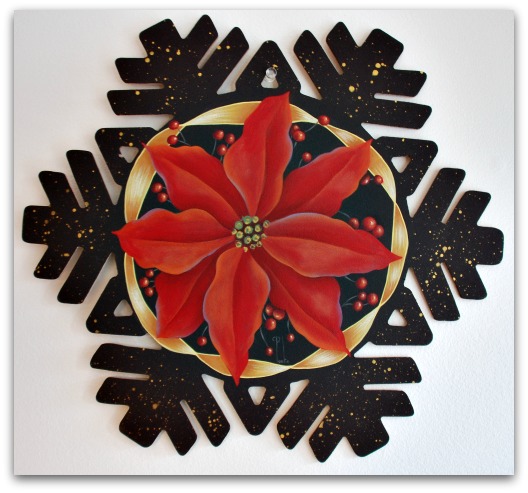 Click Image Above For
More Information
Available for immediate download

Price $9.95
Poinsettia and Berries
Skill Level   Beginner ++

Just in time for Christmas.  As a decoration for yourself, or as a gift, this project is designed to please you.
This large poinsettia is painted on a 14-inch round snowflake MDF surface.  The painting area is about 8-inches in diameter.
Similar surfaces can be purchased through Cupboard Distributing, Viking Woodcrafts or other craft stores. 
You could paint this design on any surface at all.  Perhaps a lazy Susan, a round bentwood box or a round tray or a platter. 
For a quick project, I know you'll really enjoy painting this one!
The paints are by DecoArt Americana.
Packet includes line drawing, shading diagram and 5 detailed photos.
Skill Level - Beginner ++