CBP0015 Holy Night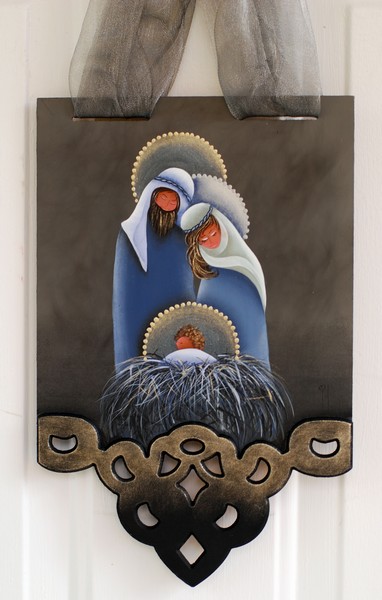 I designed this packet to give you beautiful results, allowing you to enjoy the serenity of Christmas.  The blues and greys bring you a feeling of peace and quiet, while the addition of metallic paints adds a touch of elegance to this simple and charming plaque.
This project will fit a plaque approximately 16" X 7.5".  I have even included instructions on where to purchase it so you don't have to waste time shopping around.  Truth is, any surface of that size will do, so you're free to paint this in whatever way pleases you.
To ensure you get great results, I used DecoArt acrylic paints because they are fun to use, are quite affordable and are so easy to find.  I know you will agree that painting should be fun and relaxing.
To make sure you get every detail, this pattern packet has 13 pages with 8 images to support the detailed step-by-step instructions. There is absolutely no guesswork involved so no confusion for you.
You will enjoy painting this piece because everything you need is here. I leave noting to chance.  You'll be very proud of the result you get.
I include a complete materials list to remove any chance of you not having what you need to complete this project, because I know just how frustrating that can be.  And the last thing I want is for you to be frustrated.
I also provide 2 detailed line drawings to remove any guesswork and to get you started quickly.  Once you've completed it, you can keep it for yourself or give it to a friend or loved one.
There's no need to wait since this packet is ready for immediate download.
It's suitable for a Beginner+ skill level, but I know if you are beyond that, you will enjoy painting this piece as well.  And for your convenience and security, you can pay using PayPal or any major Credit Card.
Download Immediately
Price $9.95
---
Return to the Pattern Packets Page.

---
---
You Can Paint These Trees and More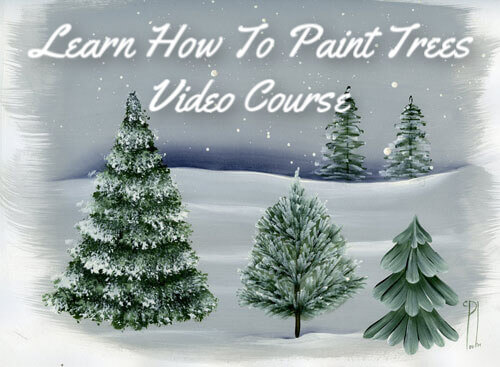 Click to Learn More
---
Introductory Price
Save 55%  plus
a Money Back Guarantee
---
---