CBP0004 - Get Crackin'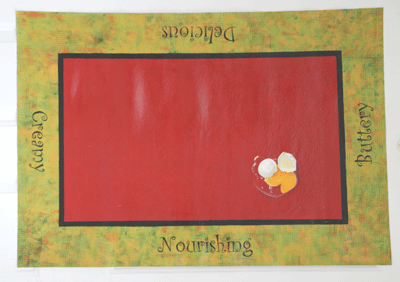 This is a very convincing "trompe l'oeil" (fool the eye) design. Many times, visitors to my home have exclaimed surprise when they've seen the broken egg on the mat in front of the fridge!!
Originally, I painted the egg on the seat of a barstool for a fundraising event. It got a lot of attention and the bidding was furious. I later adapted the pattern to a floor cloth and added a decorative boarder. You can paint this broken egg on any surface that is viewed from above.
This packet provides detailed step-by-step instructions to paint a beautiful floorcloth with the broken egg surrounded by a delightful border. It is designed for Intermediate painters.
This pattern packet is 15 pages with 11 images to support the step-by-step instructions. A complete materials list is provided as well as a detailed line drawing.
This packet is ready for immediate download. Suitable for an Intermediate + skill level.
You can pay using PayPal or any major Credit Card.
Click Image Above For
More Information
Available for immediate download

Price $9.95
---
Return to the Pattern Packets Page.

---
---
You Can Paint These Trees and More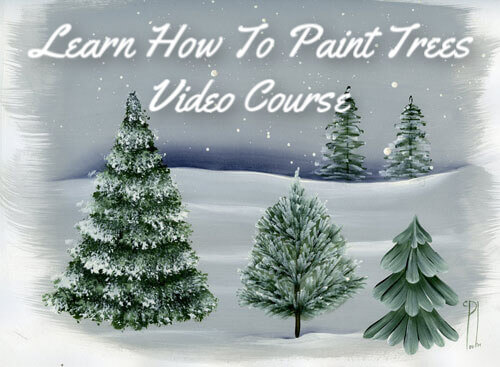 Click to Learn More
---
Introductory Price
Save 55%  plus
a Money Back Guarantee
---
---