Hello everyone!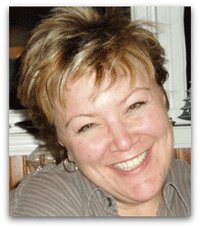 December 20, 2014
Hello everyone!
It's Cheryl here from Your Decorative Painting Resource.
WHAT'S NEW IN YOUR LIFE?
HERE'S WHAT'S NEW IN MINE
How do you start your day? We all have our rituals, don't we? What is yours? I love getting all of your e-mails and feedback. That's how I start each and every day. I check for your messages and answer all of your questions as best as I can. I fix glitches as quickly as I can and before I know it over an hour has gone by and I'm on my third cup of coffee! It's a wonderful way to start each new day.
Many of you have expressed interest in seeing the creation of some of my artwork from start to finish. So I've created a web page called "In the Studio with Cheryl Poulin". On that page I will add links out to various projects I'm working on so that you can watch the creative process. You can find it here. And it should be entertaining because not everything I do always works out. We'll just call those "bloopers" and look at them as new opportunities for trying new approaches! You'd be amazed at where the creative process leads you and the discoveries you make along the way.
First up is a project I've just begun. I've begun work on two old, rusty milk cans for a new client. You can follow me as I take these cans from dull to WOW! You will get to see how I approach this project and how I deal with the challenges… even the unexpected ones. It will take a few months to complete so visit often to see the newest developments. Check it out. My arms and back are sore from all the lifting and turning! But at least I'm getting some exercise as part of the deal!
THE HOLIDAY SEASON IS UPON US
I'm keeping this newsletter really short this week but before I go, I want to wish each and every one of you a very Merry Christmas, the happiest of Holidays and a Happy Hanukkah. I wish for you… good health, happiness and prosperity in the New Year! I am blessed to have you in my life and to be able to extend these good wishes to you.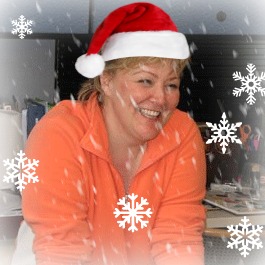 For now, happy painting everyone!!
Cheryl Poulin
Owner/Developer
Your Decorative Painting Resource
Earmark Purrductions Creative Studios
PS Here are those links again... just in case you missed them.
Feedback?
Comments? Burning questions? Ideas? Feedback?
Come on let me have it! I'd love to hear from you.
Just reply to this e-zine and tell me what you think…maybe you'd even like to share a tip and be mentioned in an upcoming issue!
---
Help Us Grow
Do you want to help us spread the word about Your Decorative Painting Resource? Why not pass this issue along to your creative friends and invite them to join the club! You'd be helping them and you would be helping me too.
---