Hello everyone!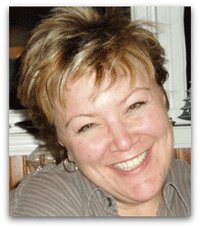 Hello to all my painting friends. Looks like we're heading full throttle into the holiday season with American Thanksgiving just around the corner.
We know our friends on the eastern seaboard have had a rough time thanks to hurricane Sandy, and our thoughts and prayers go out to them. But still … there is always much to be thankful for.
As you know I love tole and decorative painting and I love sharing my passion and knowledge with anyone who is interested. That's why we have Your-decorative-painting-resource.com and this newsletter. It allows us to give and to share.
In this issue…
1. Thanks For Your Feedback
2. Show Your Stuff
3. You Asked… I Answered
4. Free Pattern Packet
5. New on our Site
6. Quote of the Month
7. Next Month's Line-up
Thanks for your feedback
Last month I asked for feedback on what types of things you like to paint. I have to say that I'm very pleased with the responses. You're all so sweet and I thank you for taking the time to complete the survey. Your input helps me provide what you want.
Here's the scoop… over 87% of you prefer to get your pattern packets in an electronic format that you can download immediately. (Me too!)
As for themes, here are the top 10 favorites… Christmas, Florals, Seasonal Landscapes, Butterflies, Snowmen, Birds, Countryside, Fall Themes, Glass Painting and Ornaments.
As for the preferred painting medium, it was acrylics hands down!
Show Your Stuff
Since you were so great at helping last month, this month I have another itty bitty favour to ask of you. I'd love to know how you enjoy your FREE Packets. And I'd just LOVE to see pictures of your finished pieces and hear your comments on how well these designs worked for you or how I can improve them.
So what I've done is set up a special spot on our website to allow you to share your pictures and your honest reviews of our packets. Please send me your review… it's a small price to pay for these FREE packets and it'll help me so very much. Please visit the site here.
You Asked… I Answered
Anita B. from the US asked me a few questions about painting on glass bottles (that's her bottle just above.):
Q. Is there a product or enamel paint for painting on glass that can be used with an airbrush? I paint glass bottles and I want to spray on the background color for opaque coverage. It needs to be permanent and washable. I have been using gesso for a base, then painting the acrylics over it. It gives the bottles a rough surface so the acrylics will stay on the glass. But it's not washable. Can I use clear enamel on top of my regular acrylics to make it permanent and washable?
Here was my response:
The existing glass paints I refer to on this website are not thin enough for airbrushing and no, you can't thin them down. (I knew you'd ask!) I'm not aware of a glass paint that can be air brushed on glass. I'll have to do more research on that…
I'd recommend using DecoArt or FolkArt enamels for opaque coverage. Stir them very well. 2 coats will give you very good results. They're opaque and they can be mixed to create an infinite number of other colors.
Vitrail paint by Pebeo is another option, although a bit more expensive. It's available in opaque or transparent formulations.
Another option is to add a glass painting medium to your existing acrylics. In this case your painted bottles would have to be hand washed only and not allowed to soak in water.
Free Pattern Packet
In the spirit of giving, I'm giving you one of my recent new packets. This one came fresh out of the studio last month and is themed for the holiday Christmas season. This is the fourth free packet that I promised to our club members. You will continue to see these four free packets in future issues of the Creative Chronicles and I will occasionally give new free packets as well. So stay with us since you never know what I may have in store for you.
Of course I would really appreciate if you were to purchase a packet or two as well, since I do have to eat. We wouldn't want to push the concept of "starving artist" too far now would we?
This Month's FREE packet is Dreamy Blue Goose. To claim your free packet all you have to do is visit our website, Click the "Add To Cart" button, then apply Discount Code… FreeGoose4U then click on the "Update Cart" button and "Checkout" to get your packet for FREE. But you will have to hurry since the discount coupon will expire November 30 at midnight.
New on our Site
Have you seen the new packets on our site? Check them out. You can paint them just in time for Christmas. You can decorate your home or give them as gifts.
Quote of the Month
"If you hear a voice within you say, you cannot paint, then by all means paint and that voice will be silenced." Vincent van Gogh
Next Month's Line-up

Here is what we plan for next month's Creative Chronicles…
Final preparations for the holidays - a few final things to finish off the year
Free Pattern Packet - One of the four free packets we give to you.
How to paint a tree - Detailed instructions on painting evergreen trees in four different ways
You Asked… I Answered
Follow up on this month's feedback
Quote of the Month
---
Happy painting!
Cheryl and the gang!
Your Decorative Painting Resource
With you step by step on your creative journey

Published by Cheryl Poulin
3152 Stonecrest Road RR2
Dunrobin, Ontario
K0A 1T0
CANADA

---
Feedback?
Comments? Burning questions? Ideas? Feedback?
Come on let me have it! I'd love to hear from you.
Just reply to this e-zine and tell me what you think…maybe you'd even like to share a tip and be mentioned in an upcoming issue!
---
Help Us Grow
Do you want to help us spread the word about Your Decorative Painting Resource? Why not pass this issue along to your creative friends and invite them to join the club! You'd be helping them and you would be helping me too.
---