Hello everyone!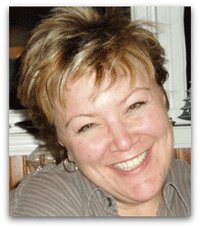 March 13, 2015
It's Cheryl here from Your Decorative Painting Resource.
Da-dum... Da-dum... Da-dum... It's Friday the 13th! Are you the superstitious type? I am! And I can easily freak myself out with things that go bump in the night.
Do you have a cat? I do. And they can freak me out. A few days ago I was playing with my cat, when suddenly he looked over my shoulder... his eyes as big as saucers! Whoa! That makes me spin around in a hurry! I hate it when he does that!
No matter though... I do wish you a happy start to your weekend.
The Antique Milk Can Project Continues
It's always so much fun hearing from you. Some of you have been asking me how my antique milk can project is coming along. Those questions were just enough to kick me back into painting action. Surely I couldn't let another week go by without making progress on this mammoth undertaking. Plus my client is going to want her milk cans in time for spring. Yikes!!
So here it is so far. What do you think?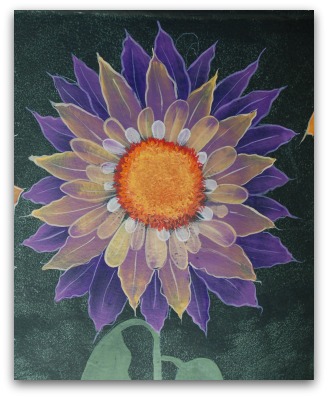 I made really good progress this week. I have updated my website with pictures as I have proceeded. Here, have a look! Of course, elements of this design wil become a packet or a project that you can paint. More on that later.
Other Updates
That reverse glass painting project I told you about last week should be ready next week. Fingers crossed there are no interruptions! There will be more to report next week, so I will bring you up to date in the next issue of our newsletter. Oh... and I found a supplier for the glass lazy susan. I will share that with you as well when I have completed the reverse glass painting project.
It's been a very creative week. The milk can project spun out another creative idea. It's just like me to have one thing morph into something completely different. In this case the milk can project inspired me to create a new design which I've painted on a bar stool I had hanging around.
What do you think? Does it get you in the mood for summer? Oh... and it was my first time playing with the Americana Decor(TM) Chalky Finish. I loved the product!! I'm just working on the instructions and video now. My plan is to have it available to share with you very soon.
Apart from the creative work, we are also changing the service we use to send you these newsletters and other email. The whole idea is to serve you better and send you stuff that you are interested in. For example, if you are an advanced painter, why send you stuff that is only of interest to a beginner?
It's a big job and will take quite some time to complete. Some of you have already been moved. For those of you who have not, you will hear from us as we ask for your help in moving you. Don't worry. It will be a simple process.
That's A Wrap!
I know everyone is so busy these days so I'll wrap it up and I look forward to your inquiries and feedback as always. Have a great weekend and make time for creativity.
Talk soon,
Cheryl Poulin
Owner/Developer
Your Decorative Painting Resource
Earmark Purrductions Creative Studios
PS Whenever you are on our site, don't forget to SHARE and LIKE with your friends using Facebook and Pinterest.
You can also leave me feedback on each page of my website. I love to receive feedback, so feel free to make a comment or two at the bottom of every page on my website.
Feedback?
Comments? Burning questions? Ideas? Feedback?
Come on let me have it! I'd love to hear from you.
Just reply to this e-zine and tell me what you think… maybe you'd even like to share a tip and be mentioned in an upcoming issue!
---
Help Us Grow
Do you want to help us spread the word about Your Decorative Painting Resource? Why not pass this issue along to your creative friends and invite them to join the club! You'd be helping them and you would be helping me too.
---