Hello everyone!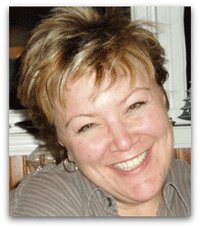 February 06, 2015
It's Cheryl here from Your Decorative Painting Resource.
Glass Surfaces
You know, not a day goes by without me thinking about you, my fellow painters. It happened again yesterday when I was at the Dollar Store. I'm in the mood to do some glass painting and I can always find very inexpensive surfaces to paint on at discount stores. I was SO excited to find a glass lazy Susan, of all things!!! Anyway, it got me wondering about where my fellow painters find surfaces to paint on.
I wonder who among you peruse the neighborhood on garbage day looking for cast off treasures? Who is a self-proclaimed dumpster diver? Any garage salers in our group? Can't resist consignment stores and places like Goodwill? I'd love to know what your best "find" was and what you did with it. I love seeing discarded items being re-purposed!
Email me photos and descriptions of what you did and I'll feature them in upcoming newsletters. It's so fascinating to see what people come up with.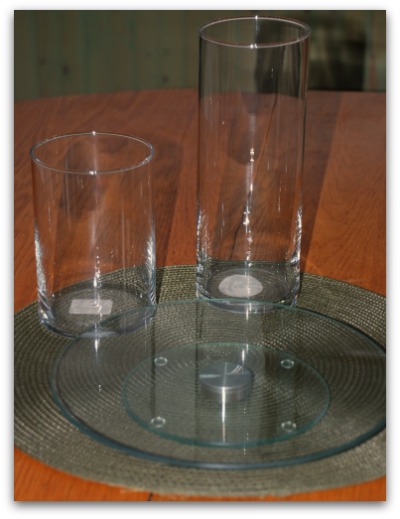 Here are the glass surfaces I purchased. I'm not exactly sure what designs I will create for them yet, but I will reveal more in my next newsletter. Here's what I'm thinking so far... I'm going to do some glass etching on at least one of the pieces! It'll be interesting to see how it turns out, so check in next week to learn more.
While we are on the topic of glass painting, here's an e-packet featuring martini glasses with animal prints. It's very much in vogue for 2015! So why not take a walk on the wild side? And here's an additional e-packet featuring simple but elegant daisies.
And of course, I want to make it as easy as possible to buy my packets, so when you buy these two packets from my site, here's a coupon that you can use to get a 25% discount. Truth is the coupon will work with the purchase of any of my packets as long as you buy 2 or more.
All you have to do is load up your cart and use the coupon code when you check out to get 25% off. How cool is that?
Use coupon code FamilyPrice25 (exactly as it is here) when you check out and get 25% off your total order. But don't delay. The discount coupon will expire in a few days.
I get most of my glasses from places like The Dollar Tree or Ikea. And my friends and family LOVE getting hand painted glasses as gifts. So if you're looking for a way to make gift giving less expensive, this is a very creative solution.
Does Anyone Use Pinterest?
Pinterest allows folks like you and me to find pictures we like online and share them with our friends. It's kind of like a big picture album.
It appears that visitors to my site like many of the pictures I have placed there. In particular, the pictures on my page about How To Paint Trees are a big hit. Believe it or not, as I write this newsletter, the pictures on that page have been pinned over 187,000 times and it's still growing. I'de love to push it to see just how far it can go.
So how can you help? It's simple. Visit my page on How To Paint Trees and pin a few pictures and share them with your friends. It's easy to do. Just use the little "Pin it" Button below the picture that you want to pin and share. It'll be interesting to see how quickly the new pins add up.
Glass Painting Question
I love getting questions and I get particularly excited when I get inquiries from far away places. This one is all the way from Thailand, which is pretty far from Ontario Canada where I'm huddled indoors against a rather cold winter!
J. Robertson from Thailand wrote:
"I would like to paint facial features on a figure in a stained glass piece that will be mounted in an exterior window. The piece will be backlit by sunshine and will be in full tropical sunlight many hours every day. I have no means of baking the paint on; it must be air-dry paint. Is this type of transparent glass paint UV stable, or will the color fade out over time?"
I replied:
So happy to hear from you, all the way from Thailand! I'm freezing here in southern Ontario Canada! I envy your tropical climate at the moment.
Pebeo Vitrail paint does not need to be heat cured. Here is a PDF for Product Information which also contains UV Lightfastness.
I can also tell you that Liquitex Glossies, unless baked, will soften in the tropical heat and adhesion will be compromised.
I'm unable to get this kind of information from the other brands. I'll see what I can find out.
And here's what I found out:
DecoArt responded; We do not have a product that will not fade over time. Maybe you should try looking into paint for marine vessels "boat paint", I do know it is the strongest out there and most resilient to water and weather elements. Maybe they make a formula for glass as well.
Hope this helps
Thank you,
PLA Schneider
Staff Designer
DecoArt
That's A Wrap!!
Well that's it for this week. Keep your questions coming and don't forget to send me pictures of your re-purposed painted projects.
Talk soon,
Cheryl Poulin
Owner/Developer
Your Decorative Painting Resource
Earmark Purrductions Creative Studios
PS Here are those links again... just in case you missed them.
The e-packet featuring martini glasses with animal prints.
The e-packet featuring simple but elegant daisies.
And in case you missed them... here are the packets from last week.
My e-packet featuring daisies and some simple leaves.
My e-packet featuring large grape leaves in autumn.
25% Discount code when you purchase 2 or more packets. FamilyPrice25
PPS Whenever you are on our site, don't forget to SHARE and LIKE with your friends using Facebook and Pinterest.
You can also leave me feedback on each page of my website. I love to receive feedback, so feel free to make a comment or two at the bottom of every page on my website.
Feedback?
Comments? Burning questions? Ideas? Feedback?
Come on let me have it! I'd love to hear from you.
Just reply to this e-zine and tell me what you think…maybe you'd even like to share a tip and be mentioned in an upcoming issue!
---
Help Us Grow
Do you want to help us spread the word about Your Decorative Painting Resource? Why not pass this issue along to your creative friends and invite them to join the club! You'd be helping them and you would be helping me too.
---