Hello everyone!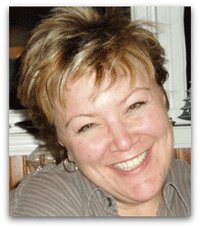 January 16, 2015
It's Cheryl here from Your Decorative Painting Resource.
MAKING PROGRESS... YEAH!
The Antique Milk Can project is moving forward. The preparation work began a few days before the Holiday Season. I got sick, it got busy and I just never made time to be in the studio.
But I could hear the milk cans calling... so this week I actually got some work done. I've added a new page on the site so you can view the progress I have made.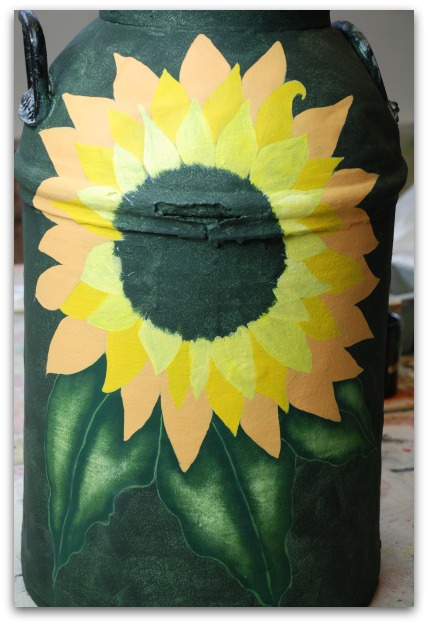 Remember it's a work in progress. You can see it here.
I LOVE YOUR QUESTIONS!
Julie from the Netherlands writes: What is the best way to store my paints? I don't paint very often and some of my acrylic paint bottles have gotten really thick and some have dried up so much I had to throw them away.
I wrote: Hello Julie, the best way to store your paints and any other acrylic medium is upside down, away from any heat source, including direct sunlight.
The reason for storing them upside down is that this creates a seal. With the paint up in the cap, there's no exposure to air so the paint can't dry out. Storing your paints in a cool environment will keep them fresh longer. Heat "sets" acrylics, so keeping them cool is best.
You can sometimes re-constitute acrylic paints with an acrylic polymer. Contact the manufacturer of your favorite brand for more information. I use Golden's GAC 100 Universal Acrylic Polymer. Whatever you do, don't add water to your paint bottles. The water will cause mildew.
BEGINNER CLASSES
For those of you who are just starting out and for those of you needing a refresher course, I just want to give you a heads up that work has begun on the creation of Beginner Classes. This is going to be the most comprehensive, solid foundation and skills building program in the decorative painting field. I will leave no stone unturned.
I've already created most of the course material. Now I have to package it up and create video and edit. Whew! It may take a while but it's coming. I'll be sure to keep you posted.
Some of you may not know that I have lots of fun and interesting projects available on my website. Even if you did know… take a look. You may discover something new that you would love to paint.
Talk soon,
Cheryl Poulin
Owner/Developer
Your Decorative Painting Resource
Earmark Purrductions Creative Studios
PS Here are those links again... just in case you missed them.
PPS Whenever you are on our site, don't forget to SHARE and LIKE with your friends using Facebook and Pinterest. You can also leave me feedback on each page. I love to receive feedback, so feel free to make a comment or two.
Feedback?
Comments? Burning questions? Ideas? Feedback?
Come on let me have it! I'd love to hear from you.
Just reply to this e-zine and tell me what you think…maybe you'd even like to share a tip and be mentioned in an upcoming issue!
---
Help Us Grow
Do you want to help us spread the word about Your Decorative Painting Resource? Why not pass this issue along to your creative friends and invite them to join the club! You'd be helping them and you would be helping me too.
---