Hello everyone!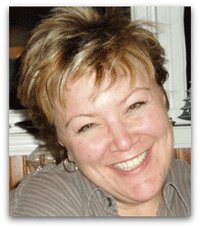 Hello to all my painting friends!
This is just a short note to wish a very Happy Thanksgiving to everyone. I hope you have a fabulous day with your loved ones. We have so much to be thankful for.
In getting ready for the holiday season, I've just added a new glass painting design to our website. And it's just in time for gift giving!
This Pinecones and Boughs design can be painted on any glass surface and will produce beautiful results… even by beginners.
I've included a very comprehensive color worksheet to simplify things for you. This e-packet is available at ½ price from November 22 to 25, 2012 at midnight. It's my way of giving thanks.
How do you like our new look for the website? There are still a few tweaks and fixes to be done. Are the navigation buttons legible enough? Do you like my dragonfly in the top left corner? What about the colors? There was so much to consider in changing things up. I do hope you think it's an improvement over the old look.
I have got to get back to finishing my new Snowman design. It will be available very soon.
Ta ta for now.
---
Happy painting!
Chéryl and the gang!
Your Decorative Painting Resource
With you step by step on your creative journey

Published by Cheryl Poulin
3152 Stonecrest Road RR2
Dunrobin, Ontario
K0A 1T0
CANADA

---
Feedback?
Comments? Burning questions? Ideas? Feedback?
Come on let me have it! I'd love to hear from you.
Just reply to this e-zine and tell me what you think…maybe you'd even like to share a tip and be mentioned in an upcoming issue!
---
Help Us Grow
Do you want to help us spread the word about Your Decorative Painting Resource? Why not pass this issue along to your creative friends and invite them to join the club! You'd be helping them and you would be helping me too.
---