Hello everyone!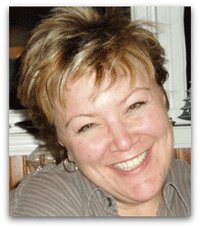 April 12, 2015
It's Cheryl here from Your Decorative Painting Resource.
Thank you so much for all of the warm Birthday wishes I received from you yesterday. I am so blessed.
How is it possible that yesterday was my 53rd birthday but I feel like I'm still in my 20's??? Are there any other April babies out there? And do you agree with the description they give for your astrological sign? Mine is dead on! I'm definitely an Aries!!!! (I read my horoscope almost every day... shhh, don't tell anyone!)
Oh… before I forget… did you get my e-mail yesterday about the Glass Painting Bundle Sale? If you have already taken me up on this offer, thank you so much! I know you will do great things with what I have provided in the bundle.
If you haven't yet taken advantage of this offer, remember the deal ends at midnight on Monday, so time is running out. And since I was born in 1962 I'm giving you 62% off.
To take advantage of this very special limited offer use GO VISIT THIS PAGE for more information and immediate download. What a great way to celebrate my birthday. In fact, when I think of it, it's a great way to celebrate any day!
You're Such A Good Sport
Remember last week I asked if you were messy or neat? Last week's article, "The Psychology Behind Messy Rooms: Why the Most Creative People Flourish in Clutter", sure had you filling up my In Box! Woot! It was only those admitting to being messy who responded! Not ONE response from the neat ones... does that mean that this community of creative people is entirely made up of messy peeps? Too funny!!!! If you missed the article, you can find a link to it at the end of the newsletter.
Going To The Movies
In these modern times, I can say that behind every good woman is a good man. And I'm no exception. My hubby is my "partner in crime" so to speak, and provides most of the support you don't see. I am the creative and he is my support.
And so it is with the development of our videos. You will remember that I told you weeks ago about the development of online video painting workshops and instructions. Well he has insisted that it be the very best quality possible. I agree. After all, you deserve the very best.
Well that has resulted in some major upgrades. First, there's a new camera to provide High Definition. Then, there's new video editing software. And then, get this… new audio editing software. Microphones… lighting… He's like a kid in a candy shop! But I have no doubt that you all will benefit from the videos we will be producing.
And it won't be long now, so stay tuned.
Before I run off and continue my birthday celebrations, I just want to remind you that painting on glass is so much fun. Wink, wink… nudge, nudge… say no more, say no more.
That's A Wrap!
That's it until next week.
Talk soon,
Cheryl Poulin
Owner/Developer
Your Decorative Painting Resource
Earmark Purrductions Creative Studios
PS My Birthday Special is almost over. Monday, April 13, 2015 (midnight) is the last day of the sale. The clock is running down so now is the time to act. GO CHECK IT OUT NOW.
PPS Whenever you are on our site, don't forget to SHARE and LIKE with your friends using Facebook and Pinterest.
You can also leave me feedback on each page of my website. I love to receive feedback, so feel free to make a comment or two at the bottom of every page on my website.
PPS Remember when you click one of my links to buy something you want or need, I sometimes get a few pennies. It doesn't cost you any extra, but it does help me pay the rent. And here's that link to the article I mentioned above.
Feedback?
Comments? Burning questions? Ideas? Feedback?
Come on let me have it! I'd love to hear from you.
Just reply to this e-zine and tell me what you think… maybe you'd even like to share a tip and be mentioned in an upcoming issue!
---
Help Us Grow
Do you want to help us spread the word about Your Decorative Painting Resource? Why not pass this issue along to your creative friends and invite them to join the club! You'd be helping them and you would be helping me too.
---