Hello everyone!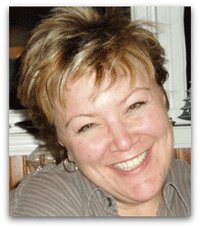 April 04, 2015
It's Cheryl here from Your Decorative Painting Resource.
I hope you are enjoying the celebration of Easter or Passover this weekend. I plan on a quiet, contemplative few days. It's time to re-charge this Energizer Bunny's batteries!
I Would Love to Hear What You Think.
Here is an article that I find quite interesting. I didn't write it and I don't personally know the person who did write it but I just have to share it with you. It's about The Psychology Behind Messy Rooms: Why the Most Creative People Flourish in Clutter. You can find it here.
I'm definitely a messy person. Clean, but messy. Don't get me wrong, I love it when everything is in its place and surfaces are free of clutter. But, truth is… I just can't maintain it. When I'm in my creative zone, which is pretty much all the time, I don't even SEE my messes. At least not until I'm expecting company and then all heck breaks loose and panic sets in!
Anyway, enjoy the article and then do let me know which camp you're in. Hit reply and just send me one word. Either "Messy" or "Tidy".
That's A Wrap!
That's it until next week.
Talk soon,
Cheryl Poulin
Owner/Developer
Your Decorative Painting Resource
Earmark Purrductions Creative Studios
PS Whenever you are on our site, don't forget to SHARE and LIKE with your friends using Facebook and Pinterest.
You can also leave me feedback on each page of my website. I love to receive feedback, so feel free to make a comment or two at the bottom of every page on my website.
PPS Remember when you click one of my links to buy something you want or need, I sometimes get a few pennies. It doesn't cost you any extra, but it does help me pay the rent.
Feedback?
Comments? Burning questions? Ideas? Feedback?
Come on let me have it! I'd love to hear from you.
Just reply to this e-zine and tell me what you think… maybe you'd even like to share a tip and be mentioned in an upcoming issue!
---
Help Us Grow
Do you want to help us spread the word about Your Decorative Painting Resource? Why not pass this issue along to your creative friends and invite them to join the club! You'd be helping them and you would be helping me too.
---