Hello everyone!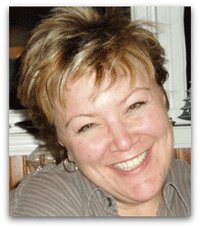 March 20, 2015
It's Cheryl here from Your Decorative Painting Resource.
First day of Spring!!! Oh so happy!
I was on the phone with someone in New Jersey this morning and they were expecting at least half a foot of snow, YIKES! It's been a brutal winter here in North America, no doubt about it.
Do You Remember Your First Painting Class?
I was thinking the other day about my very first tole and decorative painting class. That was back in 1991! I was a student… not a teacher. Even though that's ages ago, I can still conjure up the feelings of excitement and anticipation about learning to paint.
I couldn't believe I had all of these new supplies laid out in front of me at my table. Everything was shiny brand-new. Oh, and the smell of the wood pieces lined up on shelves in the store. And there were classroom samples promising how my skills would eventually get me to paint like that. And there was the energy of all the other students filling the classroom. It was a feast for all my senses.
Do you remember how you felt in your very first class? I know that my beginner students arrive in my studio filled with butterflies from excitement and anticipation about their artistic abilities.
I have a love for teaching absolute beginners and intermediate painters. Why? Because when you can help someone open up and develop their creative potential it's life changing for them. Learning to paint is like learning a new way of communicating... a new language.
Don't you just love it when you can sit down and focus on doing something just for you? Something that engages you and let's you relax? I often wonder what I'd do if my ability to make art was taken from me. And so it's my mission to keep on teaching anyone who wants to learn. Art making is so important. It's therapeutic and a great stress reliever.
So hit "reply" right now and tell me about your first painting lesson. I'm so curious! Don't leave out any details.
I'm So Excited To Share This…
Did I tell you this already? Maybe I did. In any case, I'm developing a new training program. It will be delivered online so you can take it from anywhere in the world. It is specifically geared to beginning painters. You know, there are fewer and fewer places for new painters to learn good skills and I love to teach. So, this is a natural fit.
Work on the course is already underway. I am bringing my very best painting and teaching skills to this, so there's lots left to do. I will leave no stone unturned. My students will get the best possible start from this course.
And this is not only for beginners. This course will be invaluable to anyone who hasn't painted in a long time and is returning. And there will be something for painters who would like to perfect certain techniques.
Hey, I have an idea! What would you like to see in such a course? I'm not kidding. Seriously! You can help shape this course so it delivers exactly what you want. So, let me know and I will include it. All you have to do is reply to this email.
With the way this is developing, you're going to love it. And with your additional input… WOW!! There will be more about this one later.
Doodle Madness
These used to be white slip-on Sketchers. They're very old, stretched out and barely have any sole left but I love to wear them in the studio. Over time they became covered in paint spatter. They were awful to look at, but I wore them shamelessly.
Recently, for some reason, I've taken to coloring them in with one of those pens that has 4 colors you can click on to get either green, blue, red or black ink. It happens when I'm on the phone or listening to a tele-seminar. Doodling like that helps me listen better. Crazy or what?! Just thought you'd get a kick out of me being such a delinquent!
That's A Wrap!
That's it until next week.
Talk soon,
Cheryl Poulin
Owner/Developer
Your Decorative Painting Resource
Earmark Purrductions Creative Studios
PS Whenever you are on our site, don't forget to SHARE and LIKE with your friends using Facebook and Pinterest.
You can also leave me feedback on each page of my website. I love to receive feedback, so feel free to make a comment or two at the bottom of every page on my website.
PPS Don't forget to send me your memories of your first painting class. I'm really interested! So hit "reply" now.
And if you have anything you would like me to include in the Beginner Course I am creating, hit REPLY and tell me. I'd love to know.
Feedback?
Comments? Burning questions? Ideas? Feedback?
Come on let me have it! I'd love to hear from you.
Just reply to this e-zine and tell me what you think… maybe you'd even like to share a tip and be mentioned in an upcoming issue!
---
Help Us Grow
Do you want to help us spread the word about Your Decorative Painting Resource? Why not pass this issue along to your creative friends and invite them to join the club! You'd be helping them and you would be helping me too.
---