Hello everyone!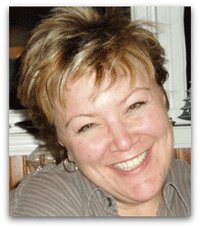 February 20, 2015
It's Cheryl here from Your Decorative Painting Resource.
Up-cycled and Repurposed
I asked and... wow... you delivered! Thanks for the great response and for sharing pictures of your painted pieces with me.
It was so much fun going through my mailbox last week as photo after photo was sent in. Oh my!!! From painted antlers to painted wine bottles and everything in between. There are talented and imaginative peeps among you, there's no doubt about it!
One of my readers, named Ann wrote in and I posted her message in last week's newsletter. Remember, she's the lady who bought framed pictures from a second hand shop, took out the pictures and painted on the glass?.... She was kind enough to send in a photo of her work. She says, I never took a course. ..sort of taught myself.
That's just amazing!!! Ann, thanks again for sharing. This is quite beautiful! On this c-c-c-cold February day here in Canada, this is a welcome sight!
And shortly after this submission, Ruth Walker sent in a beautiful photo of a commissioned family portrait which she painted on wild turkey feathers. It's beautifully mounted and double matted and framed but I had to crop it so you could see the details better.
Thanks Ruth! This is most unusual and I'm sure the family portrait will be cherished for generations to come. (I expect everyone reading will want to try painting on feathers after they see this!)
OK, I have room for one more.... this was sent in from a lady by the name of Bernadette. She's converted these 3 vases into candleholders. I commented that they must emit a beautiful glow when there's a candle inside. She assured me she tested them before giving them away as gifts. Psssttt.... my birthday is in April! :o)
Many thanks Bernadette. These are really attractive and oh so contemporary! (And would suit my home decor perfectly. Just sayin'!)
I'll share more of these wonderful projects in upcoming issues of The Creative Chronicle. Promise!!!
HEY! This has got me thinking!!! How would you feel about me adding a section on the website... a gallery of sorts for you to upload your projects? That way hundreds of thousands of people around the world could see your work.
You could submit your images (it's really easy to do) and make comments about your creations. It could be about any art form. If enough of you like the idea, I'll do it! I'll add a Visitor Gallery. The more I think about it, the more I like the idea!
Online Classes Closer to Becoming a Reality
Why oh why does everything seem to take so much longer to accomplish than you imagine? It's like home renovations... twice as expensive and ten times longer than you planned for! Especially if you're the Do It Yourself type!
And so it goes with developing and recording online classes. And then more delays as we decide to invest in better technology to serve you better. We're hoping to have a brand new video camera delivered early next week.
All the lighting gear is mounted in the studio, external microphone, multiple tripods to hold gear in place (and to trip over)... Hollywood here I come!
Do you want to see some pictures of what goes on in the background? I'll get hubby to take some snapshots and I'll share them with you.
That's A Wrap!
Just a quick reminder that Your Decorative Painting Resource is all about YOU. So when I send out the newsletter my intention is to serve you. Which is why your feedback is so important. Please don't be shy. Ask your questions. Make your comments. How can I best serve you?
Talk soon,
Cheryl Poulin
Owner/Developer
Your Decorative Painting Resource
Earmark Purrductions Creative Studios
PS Whenever you are on our site, don't forget to SHARE and LIKE with your friends using Facebook and Pinterest.
You can also leave me feedback on each page of my website. I love to receive feedback, so feel free to make a comment or two at the bottom of every page on my website.
Feedback?
Comments? Burning questions? Ideas? Feedback?
Come on let me have it! I'd love to hear from you.
Just reply to this e-zine and tell me what you think…maybe you'd even like to share a tip and be mentioned in an upcoming issue!
---
Help Us Grow
Do you want to help us spread the word about Your Decorative Painting Resource? Why not pass this issue along to your creative friends and invite them to join the club! You'd be helping them and you would be helping me too.
---