Hello everyone!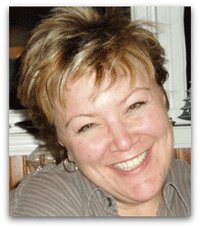 February 15, 2015
It's Cheryl here from Your Decorative Painting Resource. Hope you had a Happy Valentine's Day.
Glass Surfaces
In the last issue of The Creative Chronicles I told you about the glass surfaces I purchased and that I was going to paint some new designs. Well nothing happened.
It's been brutally cold here and the wood stove upstairs is keeping us toasty but it shuts off the thermostat that controls our heat pump, so that the studio, located downstairs is a little (a lot) uncomfortably chilly. BRRRR!!!!! How cold is cold? Today it's 22 below 0 Celcius with a wind chill of -26 C. In Farenheit it is 7 below zero with a windchill of 32 below zero F. That's COLD!!!
Last week, I asked you to share the projects you did with re-purposed surfaces and glass objects. You guys are kinda shy! I only heard back from a few of you. I REALLY do want to see your finished projects.. So don't be shy. Send me your photos and comments.
One of my readers, named Ann wrote in:
I visited the local 2nd hand shop and bought framed pictures for about $1.50 each. I removed the pictures, and painted on the glass that covered the pictures.
I repainted the frames in antique gold and replaced the glass, now painted into the frame. So that the glass does not slip out I used hot glue to seal the glass to the frame on the inside. (Without the cardboard-backing, the glass didn't fit well.)
I don't sell my works but hope to be able to give family members some of my creations. I use Pebeo Vitrail paints.
Ann, thanks for sharing. It sounds like a fun and worthwhile project. Send me some photos, I'm so curious to see the finished results.
Pinterest
In the last newsletter I also wrote about Pinterest and that I had over 187,000 pins on the How to Paint Trees page. So many of you took me up on going to that page and pinning to your boards. Wow! Thanks for all the support!!!! There are now over 192,000 pins and counting. That's 5,000 more pins in just one week! CRAZY!!!
FAQ's
I love my readers and I really enjoy answering all those questions I get. The thing is, a lot of the questions are very similar and my inbox is becoming a little too much to manage on my own. It's pretty much a one person show around here.
My plan is to add a new page on the website to address the most frequently asked questions. It's not quite as personal as I'd like but I do need to sleep and eat from time to time. :o) So keep your eye open for a new FAQ page coming soon.
That's A Wrap!!
Well that's it for this week. It was a busy one as we had company for 3 days. Which is why the newsletter is a day or two later in coming to you..
Talk soon,
Cheryl Poulin
Owner/Developer
Your Decorative Painting Resource
Earmark Purrductions Creative Studios
PS Whenever you are on our site, don't forget to SHARE and LIKE with your friends using Facebook and Pinterest.
You can also leave me feedback on each page of my website. I love to receive feedback, so feel free to make a comment or two at the bottom of every page on my website.
Feedback?
Comments? Burning questions? Ideas? Feedback?
Come on let me have it! I'd love to hear from you.
Just reply to this e-zine and tell me what you think…maybe you'd even like to share a tip and be mentioned in an upcoming issue!
---
Help Us Grow
Do you want to help us spread the word about Your Decorative Painting Resource? Why not pass this issue along to your creative friends and invite them to join the club! You'd be helping them and you would be helping me too.
---