Hello everyone!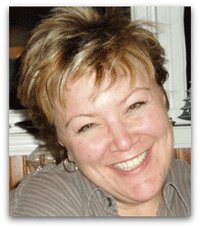 January 31, 2015
It's Cheryl here from Your Decorative Painting Resource.
A Handy Painting Tip For You
Don't you just think this month flew by in one heck of a hurry? I had planned on having so much more done by now. I wanted to bring you 2 new e-packets but time ran away from me so it will have to wait until next week or the week after.
You know, I always have you in mind when I write this newsletter. And I am always looking for things I can share with you to help you advance your painting skills. So I got to thinking about some of the things I learned about decorative painting that had a big impact on my painting skills.
I've been so fortunate over the years. I've painted with some pretty amazing artists and I've learned a lot from all of them. And, believe it or not, I learn from my students all the time! It's true. When someone needs me to demonstrate something in a different way than I'm accustomed to, it enables me to become a better listener and communicator… and a better teacher. Everyone understands things differently and I have to be able to draw on all sorts of ways to explain myself. I love that.
Here's a gem I learned from Phyllis Tilford, an internationally well-known tole and decorative artist. She's what we call "A Big Brush". She said that when you're painting the veins on a leaf, always remember that the veins grow out from the centre vein and generally flow toward the tip of the leaf. I don't know why that stuck in my head but it did.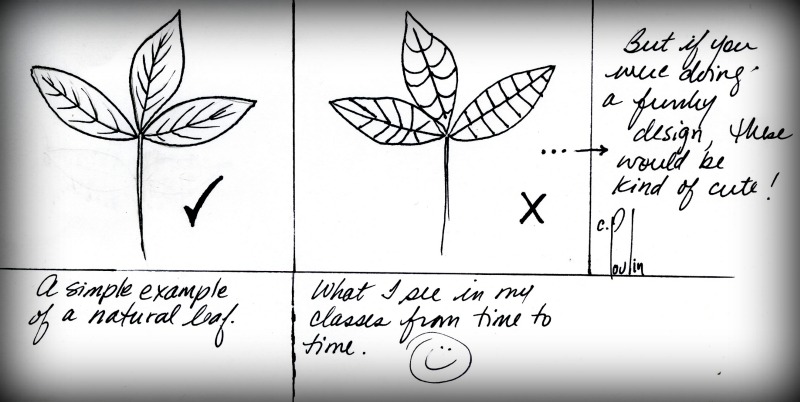 Hopefully when you paint leaves next time and they don't seem quite right, perhaps you too will remember this little tip! Speaking of painting leaves, here are a couple of designs that will provide you opportunity to do just that.
Here's an e-packet featuring daisies and some simple leaves.
And here's an e-packet featuring large grape leaves in autumn.
If you do decide you'd like to buy one of the packets, here's a coupon that you can use to get a 25% discount. All you have to do is load up your cart and use the coupon code when you check out to get 25% off. How cool is that? Use coupon code FamilyPrice25 (exactly as it is here) when you check out and get 25% off your total order.
THAT'S A WRAP!!
A short newsletter again this week. I'm really hoping I'll get a couple of new designs out in time for the next newsletter! Stay tuned!
Talk soon,
Cheryl Poulin
Owner/Developer
Your Decorative Painting Resource
Earmark Purrductions Creative Studios
PS Here are those links again... just in case you missed them.
e-packet featuring daisies and some simple leaves.
e-packet featuring large grape leaves in autumn.
25% Discount code for all purchases FamilyPrice25
PPS Whenever you are on our site, don't forget to SHARE and LIKE with your friends using Facebook and Pinterest.
You can also leave me feedback on each page of my website. I love to receive feedback, so feel free to make a comment or two at the bottom of every page on my website.
Feedback?
Comments? Burning questions? Ideas? Feedback?
Come on let me have it! I'd love to hear from you.
Just reply to this e-zine and tell me what you think…maybe you'd even like to share a tip and be mentioned in an upcoming issue!
---
Help Us Grow
Do you want to help us spread the word about Your Decorative Painting Resource? Why not pass this issue along to your creative friends and invite them to join the club! You'd be helping them and you would be helping me too.
---