Hello everyone!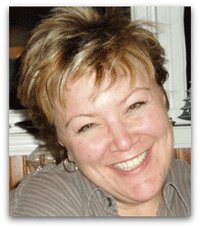 December 14, 2014
Hello everyone!
Cheryl Poulin here from Your Decorative Painting Resource.
It won't be long now until Christmas... a time of the year that gets us creative people crafting and making art at every turn. Whether in the kitchen making meal magic or creating handmade gifts for family and friends, creative people are always busy.
Just remember to take some time out for yourselves as well. It can be a very demanding and stressful time too.
NEW E-PATTERN PACKET DESIGN
I mentioned in the last issue that I was working on an easy project design. I'm so excited! I've just finished putting on the finishing touches for this little set of coasters (could also be ornaments). As a part of the YDPR family, you get to see it here first.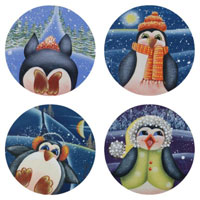 HOW TO PAINT TREES
In the last issue I asked you to check out my tutorial for painting trees and I got a lot of great feedback.
What we've done here at YDPR is made that tutorial available for you to download for FREE! Plus there's a big BONUS! In the downloadable PDF tutorial I've also included 3 new tree painting techniques not featured on the website. So go download it now.
GREAT QUESTION THIS WEEK
Q. Moira from North Carolina asked, "I can never get very fine lines when I use my liner. What am I doing wrong!?"
A. When I'm teaching in my studio I see people struggle with this all the time. If you want fine, long, continuous lines first choose the right length brush hairs. You'll need a long Liner for lengthy work like scrolls and curly cues. You'll need a mid-length line for smaller work like filigree.
MOST IMPORTANTLY, don't hold the brush like you would a pen. The brush needs to be perpendicular to your surface. Just the very tip of the brush touches the painting. Rest on your pinky rather than the heel of your palm. Your pinky is for support and your shoulder is what moves the brush...not your wrist or your arm. And remember to breathe! If you don't breathe you'll get shaky lines. And lastly, practice, practice, practice.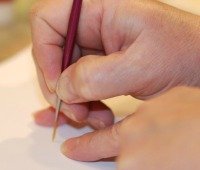 Find more on brush stroke basics here.
For now, happy painting everyone!!
Cheryl Poulin
Owner/Developer
Your Decorative Painting Resource
Earmark Purrductions Creative Studios
PS Here are those links again... just in case you missed them.
Feedback?
Comments? Burning questions? Ideas? Feedback?
Come on let me have it! I'd love to hear from you.
Just reply to this e-zine and tell me what you think…maybe you'd even like to share a tip and be mentioned in an upcoming issue!
---
Help Us Grow
Do you want to help us spread the word about Your Decorative Painting Resource? Why not pass this issue along to your creative friends and invite them to join the club! You'd be helping them and you would be helping me too.
---