Hello everyone!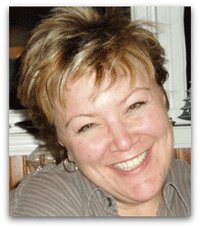 October 31, 2014
Hello everyone!
Cheryl Poulin here at long last. I can't believe that I have not sent out The Creative Chronicles in almost a year. Shame on me!
And by now some of you may have even forgotten you subscribed at all! I assure you that you did subscribe since I never spam. And if you have forgotten, please read on....
I had promised subscribers free e-pattern packets with many issues of The Creative Chronicles and I feel super badly for not following through with that promise because I always keep my word.
I've been super busy in so many areas including building my coaching practice, creating in the studio and entering art shows, teaching in the studio and getting ready for creating online classes for all of our friends on Your Decorative Painting Resource. To say this is a huge undertaking and time consuming is an understatement. I didn't realize just how much work there was, but it's been great fun! I'm very excited about it all. I will share more with you later. But I digress...
To make up for my tardiness and to regain your friendship and support I'm fulfilling my promise with 2 FREE e-packets for you to download.
Here is your first free pattern packet in this issue. If you enjoy painting on glass you will love this one.
Add the packet to your cart. Click on CONTINUE SHOPPING button.
Add your second free pattern packet to the cart. I love this piece as it was inspired by my friends' orchard just 10 minutes away.
Then use Coupon Code TrickOrTreat and then UPDATE the cart, making sure the amount refreshes to $0.00 and then CHECK OUT to get your free packets. Follow the instruction prompts.
The page that pops up next asks for your name and e-mail address. Don't worry, I never share your information with anyone. It's safe to submit the information. The last page to pop up will ask you to download the e-packets. Save the files to your computer and you're done! You'll also get the download links by e-mail. I'm thorough like that!
The coupon expires on Friday, November 21, 2014 at 11:59pm so go get your packets now before you get busy and forget, like I would do.
These are two of my favorite packets and I am happy to share them with you. Am I forgiven? Please say yes!
Soooo..... Here's the latest scoop. The Creative Chronicles will be coming to you much more frequently from now on. It will be short, yet contain valuable information related to decorative painting in general and I know you'll just love it.
Until then here's a heads up!!! In the next issue you'll get an additional free e-pattern packet and I'm also going to be asking you, my painting friends for a teensy, tiny, very small but important favor....
For now, happy painting everyone! And Happy Halloween!
Cheryl Poulin
Owner / Developer
Your Decorative Painting Resource
"With you every step of the way."
PS; Just in case you missed them here are those links again for free packets. I would love to hear from you about how you enjoyed painting these, so send me an email sometime soon.
Feedback?
Comments? Burning questions? Ideas? Feedback?
Come on let me have it! I'd love to hear from you.
Just reply to this e-zine and tell me what you think…maybe you'd even like to share a tip and be mentioned in an upcoming issue!
---
Help Us Grow
Do you want to help us spread the word about Your Decorative Painting Resource? Why not pass this issue along to your creative friends and invite them to join the club! You'd be helping them and you would be helping me too.
---