Hello everyone!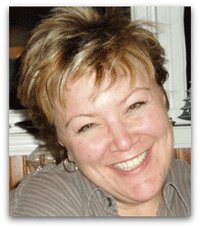 Hello to all my painting friends and to so many of our new club members!!
Although Halloween is just around the corner, crafters and decorative painters are now turning their creative attention to Christmas Holiday projects. I don't know any decorative painter who doesn't love to paint for the Christmas Season.
Popular themes always include snowmen, Santas, angels, holly, winter scenes and so much more. Recently I've had a lot of requests asking that I feature the Holly And Berries Plate as the next Free Pattern Packet. OK, you all twisted my arm! So here it is.
To claim your free packet all you have to do is visit our website, Click the "Add To Cart" button, then apply Discount Code… freeoctpacket ...then click on the "Update Cart" button to apply the discount and "Checkout" to get your packet for FREE. But you will have to hurry since the discount coupon will expire October 31 at midnight.
The project is easy enough for Beginners and charming enough for a more experienced painter. Best of all, you can paint a whole set of clear plates purchased from a discount store. Use them at your next Holiday party or give them away as gifts that people will really appreciate.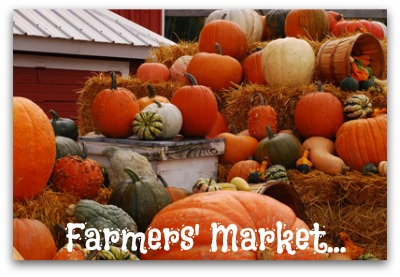 ---
Help Me Help You…
If you have visited our website over the past few weeks, you probably will have noticed a few small surveys we conducted to understand how we can better serve you. And we really do want to provide you with exactly what you need to advance your painting ability and enjoyment of tole and decorative art.
So how can you help me help you? I would greatly appreciate if you'd take a minute or two out of your busy day and pop over to our website to answer a few questions for me in a small survey we are conducting. You are not obligated to answer any of the questions but the more complete your responses are the better I will be able to provide you the things you really want from our website. So please visit our site now and participate in our survey then return to our newsletter when you are done.
---
YOU ASKED…
C. Morrison from California, USA asked:
I never have success when it comes to taping and masking off edges. HELP!
My Answer:
First it's important to start with the right kind of tape. I always have great success using Scotch™ brand Magic™ tape. Imitation brands don't work as well. Magic™ tape comes in 3 widths. I find that the ½" is a great all purpose size, but if you need something wider it also comes in ¾" and 1".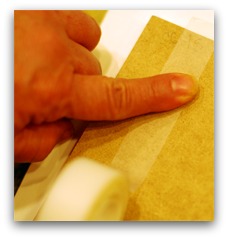 Without stretching the tape, pull it off the roll a bit at a time, align it in position and press it down with your fingers. Carry on this way for the length of the area you need to mask off.
To ensure the paint does not seep under the tape; use the bowl of a spoon or the back of a fingernail to burnish the tape edges.
When you apply the paint, do so by brushing it away from the tape. Don't stroke the paint toward the tape edge. And to ensure you don't end up with a paint ridge after pulling off the tape, use your brush to push away any excess paint.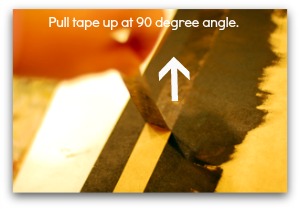 Immediately after the paint has dried, lift the tape off at a 90º angle. And don't rush this step. If you pull it off too quickly it'll tear. And if you do it too slowly you risk leaving behind some of the adhesive.
Another great tip to ensure there is no seepage under the tape edge is to first apply a light coat of Clear Glaze medium overlapping the tape and the surface. This will invisibly seal any gaps. When dry, paint as usual, let dry and remove the tape.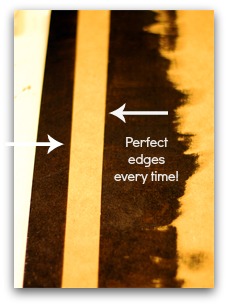 And there you have it. You're left with a perfect masking job every single time!
---
IN MY OTHER LIFE
Most of you probably don't know this about me but I lead a double life. Yes, yes, I admit it. I'm a tole and decorative painter by day and an abstract impressionist by night. In my "other" life I paint in a free form style without obvious structure. When I'm creating in this way I absolutely lose myself for a few hours and I come away feeling rejuvenated.
I participate in shows where I exhibit and sell my original works of art and I also do commissioned canvases. As you can probably tell I really love my full time art career!
Often times I have people inquire about getting prints made of my original work and I've recently made this service available through Fine Art America. It's an online gallery that provides a "print-on-demand" service. There you can view thousands of artists' works, including my own and you can order copies on canvas or paper prints right down to greeting cards. If you're curious, here's where you can find some of my work at Fine Art America.
---
Well, that's all for now. I do hope you enjoy your free packet and please, if you haven't done so yet... take a moment to complete our short survey.
Do you enjoy our newsletter? Share it with your friends and encourage them to join the club and enjoy the benefits. Remember, your feedback is really important since it guides me in delivering what you feel is most important to you, so stay in touch.
---
Happy painting!
Cheryl and the gang!
Your Decorative Painting Resource
With you step by step on your creative journey

Published by Cheryl Poulin
3152 Stonecrest Road RR2
Dunrobin, Ontario
K0A 1T0
CANADA

---
Feedback?
Comments? Burning questions? Ideas? Feedback?
Come on let me have it! I'd love to hear from you.
Just reply to this e-zine and tell me what you think…maybe you'd even like to share a tip and be mentioned in an upcoming issue!
---
Help Us Grow
Do you want to help us spread the word about Your Decorative Painting Resource? Why not pass this issue along to your creative friends and invite them to join the club! You'd be helping them and you would be helping me too.
---