Fall Madness Sale
Driveway Leading to Cheryl's Studio
Hello to all my painting friends.
This is the first full weekend of Fall and not only are the leaves falling… You should see the Pattern Packet prices!!!
Summer activities are over and the kids are back in school. It's time to get back to more creative pursuits.
In celebration of this wonderful time of year we're sending you this special edition of the Creative Chronicles complete with a DISCOUNT COUPON giving you 50% off all of the packets for sale on our site. You can find them here on YDPR.
These packets are a great deal at the regular price and are twice the value now. Use them to get back in the swing of things or to begin creating treasures as beautiful personal Christmas gifts. People love hand made gifts so why not make something special for friends and family members?
But don't delay. This 50% OFF SALE is for a very limited time and is for Creative Chronicle subscribers and club members only. Sale ends Sunday, September 30 at midnight.
Here's your DISCOUNT COUPON. Just type ILOVEFALL in the Discount Coupon box in your Shopping Cart and update the Shopping cart before you check out. Use it as often as you want up until midnight on Sunday. After that it's gone… gone… gone!
So visit the site and grab packets from Cheryl and packets from Jeanne and use your Discount Coupon to slash the prices in half!
It's Fall Madness I tell you... Fall Madness!
The next regular issue of the Creative Chronicles, including another free packet, will be out in a couple of weeks. Until then… breathe in the fresh fall air and Happy Painting!
Cheryl and the gang at Your Decorative Painting Resource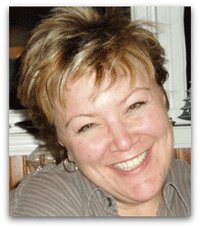 ---
Do you enjoy our newsletter? Share it with your friends and encourage them to join the club and enjoy the benefits. Remember, your feedback is really important since it guides me in delivering what you feel is most important to you, so stay in touch.
Happy painting!
Cheryl and the gang!
Your Decorative Painting Resource
With you step by step on your creative journey

Published by Cheryl Poulin
3152 Stonecrest Road RR2
Dunrobin, Ontario
K0A 1T0
CANADA

---
Feedback?
Comments? Burning questions? Ideas? Feedback?
Come on let me have it! I'd love to hear from you.
Just reply to this e-zine and tell me what you think…maybe you'd even like to share a tip and be mentioned in an upcoming issue!
---
Help Us Grow
Do you want to help us spread the word about Your Decorative Painting Resource? Why not pass this issue along to your creative friends and invite them to join the club! You'd be helping them and you would be helping me too.
---