Hello everyone!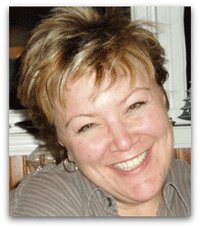 Hello to all my painting friends. How are you enjoying the "dog days of summer"? What a dry, hot summer we're experiencing here in the Ottawa Valley in Canada! Hot and dry… it's very unusual for this area.
The heat and humidity have been stifling! But no worries… it's been my perfect excuse for staying in the cool studio. And that has resulted in creating new designs and paintings. There's more in "A Little Update" below.
We've been really busy with the website. I've added new images and more content and I am excited to have added many new pattern packets as well. As always, I'm working really hard to bring you better and more relevant articles and great photos too.
You will see changes to the way our site looks over the next short while. I still haven't decided on what I want for a new look for the site, though. Do I feature little thumbnails of my work across the top of the page? Do I just create something very simple across the top? Decisions, decisions, decisions…. It'll come to me I'm sure. And if you have any ideas, I'd love to hear them!
I'm keeping this newsletter short and I'll be in touch again in a few weeks.
Cheers!
Cheryl
A LITTLE UPDATE
I'm pleased to announce that we're adding tole painting pattern packets by Jeanne Bobish to our website. Jeanne is a prolific designer and offers her packets at a very affordable price. We have a dozen or so to start and will be adding many more over the next while.

As a way of introducing Jeanne to you, we're discounting all packets on the site… yes… all of Jeanne's and all of mine too! Everyone gets a 10% discount when they buy 2 or more packets. And we have something extra… exclusively for you. Simply buy any 3 packets and get a 20% discount. Offer ends on Tuesday, July 31, 2012 at 11:59PM. You can find them here. This offer is exclusively for you, so to receive your discount you must use discount code Sizzler2012. That's your bonus for being a subscriber to The Creative Chronicles.

Do you have pattern packets you'd like to sell on our website? If so contact me.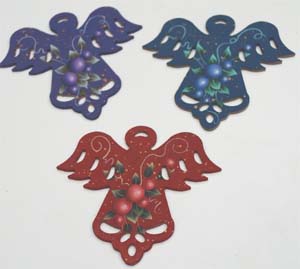 And here's a little bit more news… The editors of PaintWorks magazine have just accepted my latest design for Christmas ornaments for the Holiday Issue (Ornaments) 2012.

I'm very, very excited about this. It's a trio of little angel ornaments with berries on them. I can't wait to see the project on the glossy magazine pages!!!






GETTING and STAYING ORGANIZED
In my studio I have a lot of electrical appliances. There are electric fry pans for melting wax, hair dryers for speed-drying, wood burning tools, mini irons and regular irons. What makes me a little cranky is when the cords get tangled up. When I reach for something I don't want to have everything else come tumbling out.
Toilet paper rolls to the rescue!!! Yes, you read it right. I simply fold the cord from one of the appliances into my fist and slip it into an empty toilet roll. No more tangled cords.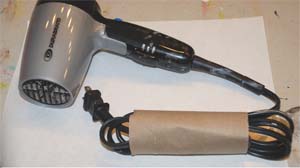 Do you have a great tip for keeping your painting area and supplies organized? I'd love to hear from you. I'll post your tip in the next newsletter and give you full credit too. Just contact me with your idea.
YOU ASKED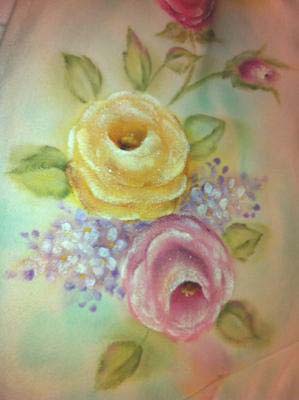 A visitor to the site wrote in, asking: "Cheryl, what are your recommendations for removing fabric paint from an oooopss spot on a gorgeous jacket that I painted? It is a white cotton blend jacket that I painted these GORGEOUS roses and floral on.
And then... I got the lower end of the front of the jacket into my palette! I tried EVERYTHING and could not get it out. Broke my heart- it really turned out beautifully and I ruined it. It would be good to know for the next time. The beautiful design is by Kathy Whiton, CDA.
Here's my reply: What an awful thing to happen to all your hard work! Been there done that, though. Were you working in oils or acrylics? I have found that rubbing alcohol removes acrylics really well. White cotton would likely still show traces of the pigment though. Can you paint more roses to cover the area? There's also a product called 1000+ Stain Remover by Winning Brands Corporation that has saved many of my enthusiastic student's clothes in the studio! It's worth having on hand. Could you cut out the design and sew it onto another cardigan? You could get creative with the stitching; maybe add a ribbon border around the patch... Anything to save that gorgeous painting!!
Someone asked: Can you bake PermEnamel paint for stronger durability after glazing and before the ten days? How will this affect the preparation? Will it still fade out?
My answer: No. The PermEnamels are strictly air-dry. But they are really quite tough after curing and won't fade easily.
Well, that's all for now. It's been good chatting with you. Time to get back and enjoy the rest of the summer!
Do you enjoy our newsletter? Share it with your friends and encourage them to join and enjoy the benefits.
Remember, your feedback is really important, so stay in touch.
Cheryl
---
Happy painting!
Cheryl and the gang!
Your Decorative Painting Resource
With you step by step on your creative journey

Published by Cheryl Poulin
3152 Stonecrest Road RR2
Dunrobin, Ontario
K0A 1T0
CANADA

---
Feedback?
Comments? Burning questions? Ideas? Feedback?
Come on let me have it! I'd love to hear from you.
Just reply to this e-zine and tell me what you think…maybe you'd even like to share a tip and be mentioned in an upcoming issue!
---
Help Us Grow
Do you want to help us spread the word about Your Decorative Painting Resource? Why not pass this issue along to your creative friends and invite them to join the club! You'd be helping them and you would be helping me too.
---