Hello everyone!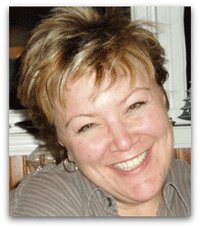 Hello Cheryl's decorative painting friends!
It's Frank here... Cheryl's husband.
My beautiful wife turned 50 this week and I want to do something very special for her, but I can't do it without your help. So what do you say... are you in?
I know this sounds crazy but I want to give you a gift for Cheryl's 50th birthday. What better way to celebrate!
Okay, so here's the deal... but first a little background. If you have been visiting Your Decorative Painting Resource for some time, I am sure you are aware that Cheryl is a very giving person. I see her responding to questions from visitors to our site every day and she is always so happy to share her passion for, and knowledge of, decorative painting.
You may also have noticed that she has recently published a few decorative painting project packets. This is the first few of many more to come. Personally I believe they are top notch, but hey... I'm her husband, I'm supposed to believe that... right? The truth is, they really are excellent with every step-by-step detail explained and photographed. You can find them right here on our site.
Okay... so now back to the deal. It's a deal where you can save a bunch of money and make Cheryl very happy. That's a great gift for you and a great gift for her as well, wouldn't you agree?
And the gift is...? 50% off the price of the packets listed on the site. All you have to do is use this secret Discount Code when you check out. The code is CHERYLIS50 . Copy and paste or type the Discount Code exactely as shown into the Discount Code box for your 50% discount. You can download the packet as soon as your payment is processed.
You had better act quickly. This deal will end at midnight on Monday, April 16th.
Oh... and I almost forgot... you can pay by PayPal or with any major credit card. Paypal is our credit card processor and they provide the very best security in online credit card processing. You don't even need a Paypal account to use their service.
Happy Birthday to Cheryl, Happy Birthday to you too!!
Thanks,
Frank
I've always said that Cheryl has the greatest and most creative painting friends ever.
F
Feedback?
Comments? Burning questions? Ideas? Feedback?
Come on let me have it! I'd love to hear from you.
Just reply to this e-zine and tell me what you think…maybe you'd even like to share a tip and be mentioned in an upcoming issue!
And hey, if you want to pass this issue along to other creative friends, by all means do so!
---
New!

Comments Have your say about what you just read! Leave me a comment in the box below.