Hello everyone!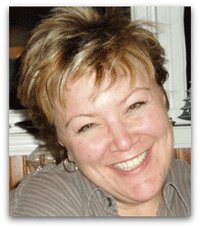 Hello again decorative painting friends! It is always such a pleasure to sit down and chat with you all. It's been a very creative few weeks around here… very hectic too!
As a teaching artist with a home studio, I've the wonderful opportunity to chat with my students about what they want, and it seems more and more, they want to learn about new techniques and about painting on a wide variety of surfaces. It's nice to see that decorative painting is moving in so many interesting directions.
Painting on glass has gained enormous popularity so we have focused our efforts on adding more glass painting information to our website. I sure do hope you'll find our new content interesting and informative. I've worked hard to provide information to satisfy those of you wanting to learn more about this art form. I have been very busy the last few weeks testing various glass paints and mediums and putting together some e-packets you can download for easy step-by-step projects. I know that once you get the hang of it, you will find that painting on glass is a blast!
As every day goes by we continue to add new and fresh content to the website. It truly is a labor of love since I love to introduce and share new information and encourage you in your artistic development. If you visit our website from time to time, you will soon notice changes in its appearance and navigation. Yes we are giving it a facelift.
Our goal is to make visiting our site a pleasurable experience and to make it easier for you to find what you're looking for. We were hoping to have some of these changes in place before launching this issue of our newsletter but we simply ran out of time. But stay tuned for exciting changes in the not too distant future.
Do you enjoy our newsletter? Your feedback is really important, so stay in touch.
Cheryl
WEBSITE UPDATES
As I mentioned earlier, we've focused our attention on glass painting in the last few weeks. We've beefed up our information about glass painting and glass paints and we've added product reviews. We've also made it easier for you to find products to purchase.
We will be adding more and more images of the painted glass projects we've created here in the studio. These have been fun and exciting to create and I hope you will enjoy seeing them as much as I did creating them. Think of them as the fuel to go with your spark to ignite your creativity.
And of course, if you've never tried glass painting before or you need a new design idea; we are creating a number of step-by-step instructional packets that you will find to be very affordable.
We were hoping to have these ready for you before publishing this newsletter. Unfortunately we have run out of time... but stay tuned. I will send you another short newsletter in a week or so telling you when the new packets are ready.
I NEED TO PICK YOUR BRAIN UPDATE
In our last issue of The Creative Chronicles, we asked about your preference for how our information could be delivered to you from this website.
You had a choice of short demonstration videos or photos with step-by-step written instructions or a combination of both. Here's the feedback.
Short video: 8.3%
Photos with step-by-step instruction: 37.5%
Combination of both: 54.2%
Thanks so much for this feedback. It will help us tremendously in providing you with a site that supports your decorative painting needs.
OUR NEW FACEBOOK PAGE
Thank you so much for taking the time to "LIKE" our Facebook page! And it is so wonderful to get your feedback, your comments and your questions! Keep 'em coming! Here's where you can find the page if you haven't dropped by yet! And while you're there please don't forget to "Like" us.
Speaking of Facebook… we now have Facebook comments on every page of our website. And I have found that many visitors are using our Facebook comments to ask questions and to provide answers as well. So next time you are visiting our site, take a look around. You may find a pearl of an idea or a gem of information right in the Facebook comments at the bottom of each page.
WHAT DO YOU THINK OF THIS IDEA?
I got to thinking about this idea…. In my studio, when I run workshops, I always include a good lunch. Being a foodie, I'm always experimenting with food and my students are always asking for my recipes.
Let me know if you'd like a "Recipe from the Studio" in each newsletter. Cooking is a creative pursuit of mine and I find most artsy folks love to try new food ideas. If most of you respond favorably, I'll post my best recipes in this newsletter from time to time.
Here's a link to your voting form.
Stay in touch and watch our website grow with more and more information, products and new techniques! It's all here just for you!
Do you have creative friends? I am betting that you do! Creative people always have creative friends. If you think your creative friends would enjoy this newsletter, please send them a copy and encourage them to sign up for the next installment. I would really appreciate your help in spreading the word about the enjoyment of decorative painting.
Happy painting!
Cheryl and the gang!
Your Decorative Painting Resource
With you step by step on your creative journey

Published by Cheryl Poulin
3152 Stonecrest Road RR2
Dunrobin, Ontario
K0A 1T0
CANADA

---
Feedback?
Comments? Burning questions? Ideas? Feedback?
Come on let me have it! I'd love to hear from you.
Just reply to this e-zine and tell me what you think…maybe you'd even like to share a tip and be mentioned in an upcoming issue!
And hey, if you want to pass this issue along to other creative friends, by all means do so!
---
New!

Comments Have your say about what you just read! Leave me a comment in the box below.